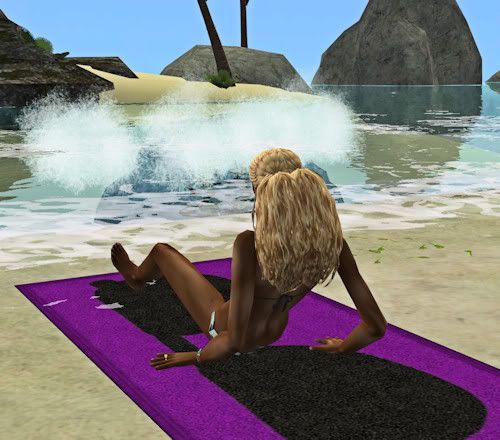 Sara left with Nathaniel to the island, where she relaxed on the beach and enjoyed the sun on her skin. True to his word, Nathaniel was busy and she didn't see him much during the day. That was fine, she needed some time to think, to clear her head. She still wasn't sure what she felt or thought about the deal with her father. Sure, it was highly suspicious, but he was her dad. He had always been kind. He wouldn't kill Katy!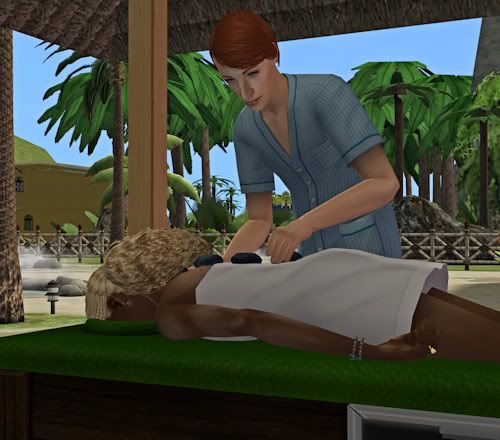 Sara decided to take her mind off things by getting a massage. She learned a few tricks from the masseuse, though he seemed disappointed when she mentioned she planned to use them on her boyfriend. Sara was surprised by how much she got hit on without Nathaniel tagging along. She wasn't quite used to the attention, but certainly wouldn't say anything against it. Being seen as a woman felt good.
When Sara did see Nathaniel, it was at night. Of course, there wasn't much talking. Being in an exotic place and staying in a very nice hotel certainly wasn't going to go to waste. Sara knew her mother wasn't very pleased with the situation, despite the fact that Mary herself had a child out of wedlock to a married man, but Sara didn't care. Marriage was something old people did and Nathaniel and Sara agreed it was just best not to push into it.
When they returned home, Nathaniel immediately took a nap, worn out from both work and… other things. Gordon stopped by to see Sara and to talk about all the propaganda surrounding his half-brother, Derek and his mother, Janine. He supported Sara's view, of course.
"If you ever want to try something else, Sara… you know you're always welcome to help me."
Sara laughed, "you've never even told me what you do."
"…Real estate, sort of. Acquisitions and whatnot. It isn't really that hard. I know you hate where you're at now though and things with your mother are bad. Consider it, won't you? Tsung is helping out, too."
"I will, thanks."
——-
Note from Mao: Sorry for the wait, if you didn't see my message before, real life demanded my attention. Anyway, Sara wanted to go on vacation and when they returned, Gordon visited on his own. Gordon and Sara have always gotten along, too bad he's her uncle, haha.