Gordon Saunders is the next criminal mastermind, but everyone's too focused on Henry's confession to realize it. Tracey Royce is just happy to be off the island, unknowing of her part in his criminal workings.
Tracey was incredibly surprised at how pliable Gordon was. They had spoken a little during University, but it was only after graduation that they had dated–very mildly. When the issue of her being chained to the island came up, Gordon offered to help her without so much as a second thought. Tracey was too overjoyed to realize that Gordon had his own agenda for marrying her. He was laying low in the wake of all the controversy his father had stirred up and being married would take even more attention off him.
It was a quick and effortless ceremony, as neither of them were much into show boating.
Tracey did feel bad about not being completely honest with Gordon, but she felt that it was only proper. He would never have agreed if he knew she still hadn't 'cut things off' Shang. In fact, he didn't even know she had been dating Gordon, as she had been seeing Shang all the while, too. She didn't really care about Shang like that, though. Why she continued to see him, she wasn't sure. Maybe guilt?
Either way, it was worth it. She was off that dreadful island and able to embrace her freedom. She tossed out her grass skirt and leaves, trading them for heels and more modern dress.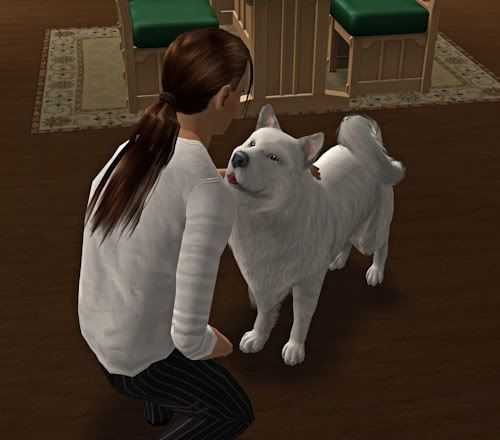 Gordon had retrieved his dog, Lord Snow, from his nephew Damien. He had missed his pet quite a bit, as it was his only reminder of Janine that wasn't tied to criminal behavior. Lord Snow was just as happy to see him, thankful to get away from the crazy hippies that now inhabited the Saunders house. Lord Snow didn't take very kindly to Tracey, though.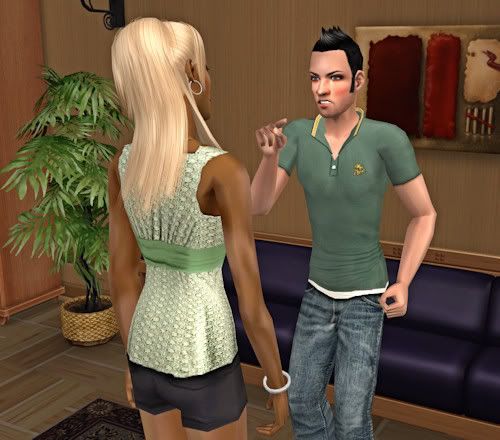 Shang stopped by one day while Gordon was at work to confront Tracey. Sure, it was a bit hypocritical… but Gordon was his friend. That just was not cool. It also didn't help that Shang realized what Tracey had been up to all the while.
"You're a damned whore," he hissed, jabbing his finger into the air, threatening Tracey. "You're using him? That's low, Tracey, even for you."
"Shut up, Shang," Tracey shot back, eyes narrowed. "I actually like Gordon, and I have since I started visiting you at Uni. It was you I was planning to use, but you're the biggest whore of them all! You use everyone you come into contact with!"
"That's shit and you know it. I'm telling Gordon."
"Get out of my house, Shang. Now."
Tracey actually did care about Gordon and being around him daily made those feelings develop into love. She had been initially attracted to him, of course, but he was very sweet and charismatic, it was difficult not to become attached in a deeper way. It wasn't necessarily a bad thing, it made the marriage less of a farce and certainly helped rid of some of the guilt Tracey felt.
Despite her feelings, Tracey couldn't help but feel like there was some sort of invisible wall there in Gordon's head. He was very distant, regardless of his smiles or jokes or attempts at being light-hearted. The more time she spent with him, the more she realized how hollow all those things she had grown to love were. It seemed like an act, but why? Was he still saddened over his mother's death and his relatives raking her over the coals, even in death?
She knew it was best not to question it and just pretended not to notice. She was certain he had some genuine sort of character to him, he just kept it hidden.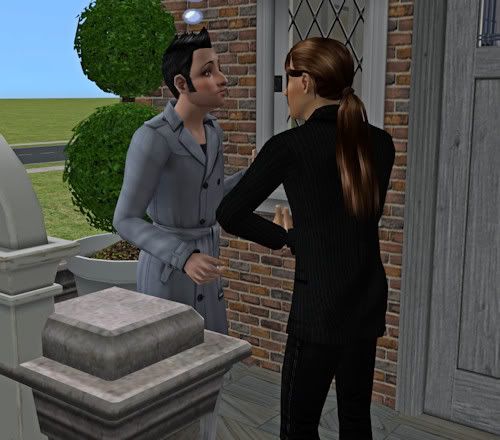 What Tracey didn't know is that Shang was good on his threat and stopped by one day to talk to Gordon. He told Gordon everything, but surprisingly, his friend simply smiled.
"I know."
"What?"
"I know, Shang. It's all right. Tracey is no longer your problem."
"Uuh, dude, did you hear me? She's usin–"
Gordon placed one of his large hands on Shang's shoulder, gently guiding him towards the stairs, "don't worry about it anymore, all right? Thanks for telling me. Visit when you've graduated, won't you?"
Shang left feeling completely baffled. Something about Gordon's cool demeanor put him on edge, but he tried to ignore it. Tracey wasn't his problem anymore, this was true. Let Gordon deal with her…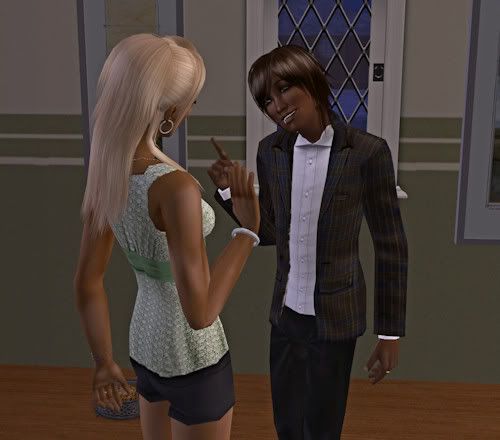 Tracey had a surprise visitor of her own. Late one night, just as she was finishing up dinner, a knock came at the door. Hesitantly, she peeked out and was surprised to see Gordon's half-brother, Ryu Anderson, at her door. He was one of the top dogs on the case against Janine Saunders. She opened the door, not wanting any trouble with the law. Gordon was at work.
"Don't be so afraid, Tracey. I'm not here to interrogate you." Ryu said, laughing. "We're family."
"O-Oh, yes, right… what… what did you need then? If you don't mind me asking? Gordon is at work–"
"I know, that's why I came." Ryu interrupted, his tone suddenly becoming serious. "I have an offer for you, Tracey. You've been here a year, haven't you… and you still haven't found work? What if I were to say we needed some good people on the force?"
"I… I don't know what to say… but I'm, well, not qualified."
"Sure you are. Why don't you come by tomorrow and we'll talk? Mrs. O`Hanlon is quite interested in meeting you, too."
"T-The… district attorney??" Tracey replied, baffled. "but–"
"Shh, just come by, okay? See you tomorrow." He said, turning towards the door. Before he left, he half turned and put his finger to his lips. "Uh, keep this quiet, won't you? With everything going on, we need to not cause anymore chaos."
———-
Note from Mao: Ahh, the plot thickens. I was so happy when Shang KEPT VISITING. It was cracking me up so bad. Silly Shang. I had no idea Uni kids would visit by themselves… as for Ryu visiting Tracey… lets just say Tracey's LTW is to be head of the SCIA… HOW FITTING, RIGHT? OHNOES GORDON.
For those of you curious, here's the hood at the end of all the houses of round 12. Next up, Uni.