James Anderson invited Maggie O`Hanlon, his friend and his best friend's little sister, to stay with him as opposed to moving into the already cramped O`Hanlon house.  Katarina remains with her son through his trying time of dealing with the whole 'Kit disaster'.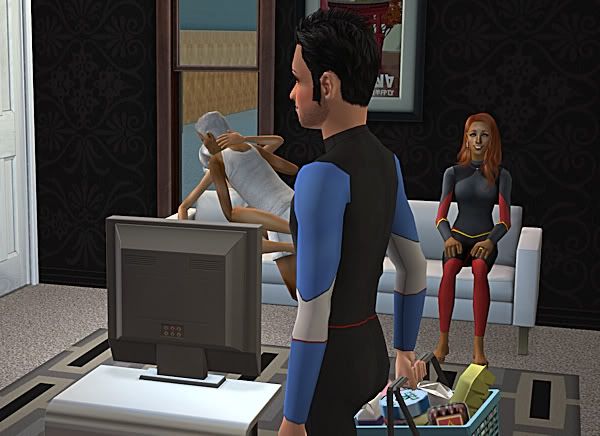 James loves his mother, he does, but he seriously wishes she'd put a tie on the door or perhaps conduct her amorous activities before he was due home from work.  He was used to this, unfortunately, but he feared what would happen if Maggie happened to walk in on such a scene.  Surely they weren't as 'open' in the O`Hanlon household.  All he needed to do was scar her for life.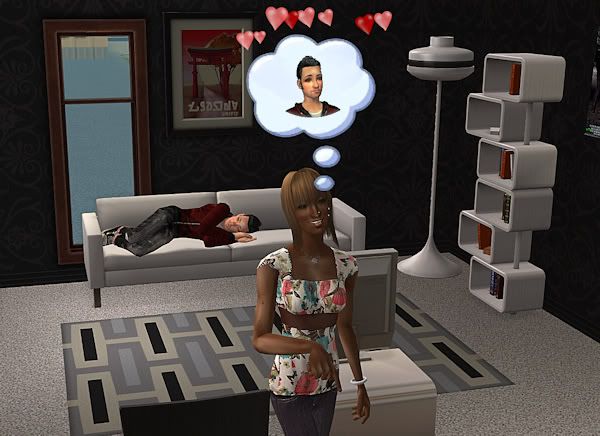 Despite Katarina's little escapades, everything seems to be going smoothly… though there is some obvious tension.  Maggie has had a crush on James since she was young.  He had always been under Kit's little spell, though, and completely oblivious to her puppy love.  Of course, there was also the dangerous thing of he being Timothy's little sister.
Still, she was an adult now and no one's little sister.  Kit was gone and as far as James was concerned, completely nonexistant.  Maggie found it hard to be completely platonic, despite her wish not to complicate things.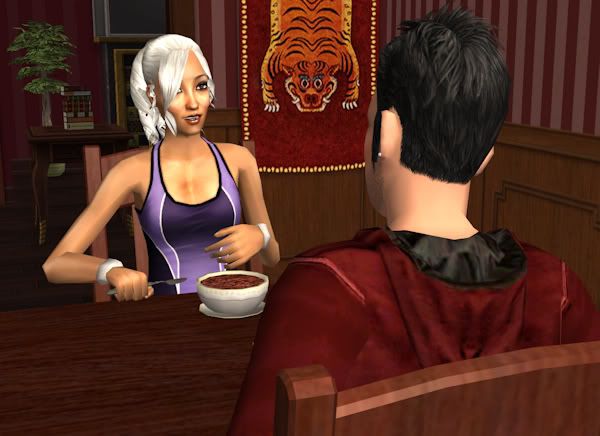 Unfortunately, the apartment they had been staying in had been overrun by termites and they were forced to relocate immediately.  Luckily, one of Katarina's lovers had a spare apartment that was fully furnished and uninhabited for them to take over.  Sometimes it was good to have a mother with connections… unfortunately, the decor in the place could definitely use some work.
"It's a bit stuffy, but better than living in a box, right?" Katarina told her son, glancing around the room.  Maggie was at work, she was a Science teacher at the Boreal Springs high school.  "Now, this girl you have living with us… Maggie?  She likes you, James.  A lot."
"She's Timothy's little sister."
Katarina rolled her eyes, "everyone is someone's sister, brother, daughter, uncle, aunt… doesn't seem to stop the way the world works, now does it?  Stop making excuses to sit and mourn something that never had a chance anyway."
James was loathe to admit his mother's logic made sense, but it did.  Still, he couldn't hurt his friend or possibly Maggie if his head wasn't completely in the right place.
To take their minds off of all the drama, Maggie and James met up with Timothy and Isolde downtown on a Friday night.  Isolde and Timothy hadn't really had a chance to go out since the twins were born.  Of course, upon meeting up, James just had to make a joke about Isolde's 'sparkly' countenance.
"You look radioactive!"
Isolde made a face, "I have a broom, James, and I won't hesitate to use it."
Timothy and Maggie watched in amusement.  Finally, Timothy spoke up, "you'd better listen to her, dude.  She's brutal with that thing."
Once they got inside, they had a couple of drinks at the bar… and of course, what's drinks without some drunken karoake?  Isolde and Maggie were the first to go, the 'lightweights' when it came to drinking, they were already laughing obnoxiously.  Maggie swayed and sang questionably while Isolde belted out the lyrics like a would-be Diva.  The mixture of the two created a very… interesting sound.
James, thankfully, had inherited the patented Yu talent for all things musical and lyrical, and was quite a capable singer.  Isolde and Timothy somehow managed to make dancing into making out and Maggie was having a hard time keeping upright in her heels.  It felt nice to cut loose and have a little fun.