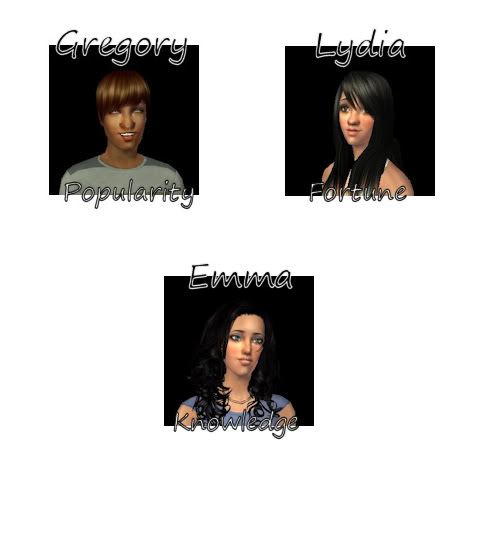 Gregory Anderson has gone to great lengths to convince his best friend, Lydia, that they should be more than friends.  Will Emma Davis joining them at University cause some unnecessary complications?
Emma arrived at university, filled with the hopes of perhaps that Lydia and Gregory hadn't yet hooked up.  Everything seemed pretty normal, at first.  Still, there was that obvious, underlying something else going on.  She noticed it the most while they were all having lunch.  Gregory and Lydia kept talking as if they were the only two in existence, though Emma knew full well Lydia knew she was there.  Every now and again their eyes would meet for a brief moment.  Maybe she was just as baffled as Emma.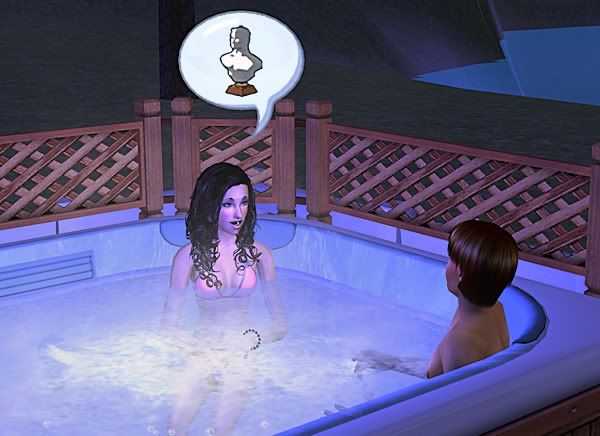 She tried cornering Gregory in the hot tub, appealing to his cultured side with talks of art and everything high class.  Everything seemed to be going well and Emma was glad she had brought that small bikini with her.  She was a bit of a dancer, so her body was definitely toned to garner male appreciation.  Unfortunately, Gregory mostly met her eyes and spoke to her like a human being.
Even worse, Lydia seemed to shop at the same store (though hers was blue) and was just as toned, if not more, than Emma was.  She was athletic, a tomboy, but still somehow had enough curve to remain girlish.  It wasn't fair.  Emma grumbled and left the hot tub defeated while Lydia and Gregory became amorous, forgetting she was even there.
This was really becoming a bother.
Unfortunately for Emma, Gregory and Lydia had intensified their relationship before she'd even come into the picture.  Lydia wasn't in love with Gregory, but she was certainly comfortable with him.  When you're young, in college, and looking for new experiences… that's really all you need.
Of course, to Gregory, it was more than just friendly experimentation.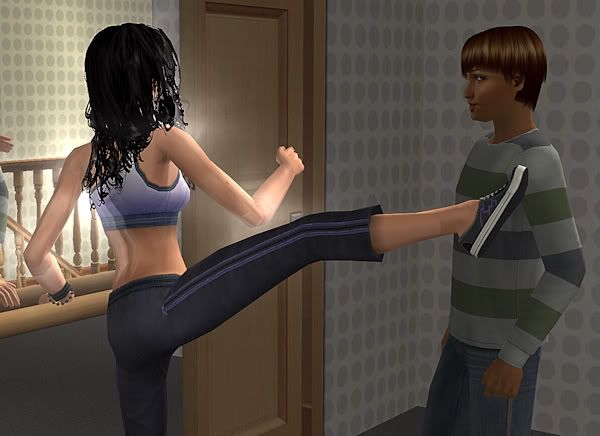 Emma was surprised when he approached her while she was practicing her ballet.  She nearly kicked him in the face, causing him to cry out and duck just in time.  She flushed a little, looking incredibly sheepish.
"Sorry," she said, lowering her leg slowly and trying to act casual.  "I didn't see you."
"That's all right, I shouldn't have crept up on you like that," Gregory laughed a little.  "Can I talk to you for a moment?"
Emma tried to contain her excitement and said, very coolly, "sure."
"I'm going to propose to Lydia," Gregory confided, pulling a little box out of his pocket.  He didn't notice that Emma's face drained of color, nor did he see how truly fake her smile had become.  "What do you think?"
It was hard to speak, her heart felt as if it had suddenly jumped into her throat.  She managed to sputter, "d-do your parents know?"
"Yeah, it's senior year.  I've all but graduated with a 4.0.  That was the deal, after all."
"A-Are you sure… about this, Gregory?  I mean, Lydia… she isn't in love with you, is she?  I thought you said–"
He sighed, "we've been doing this for four years now.  If she doesn't feel it now, she never will.  So I'm taking that chance."