Before she could, however, she noticed that she had gained a bit of weight. Shang had noticed, too, and asked her about it. She brushed it off, saying that she was just stressed with finals coming up. They would begin their senior year of University soon. The final stretch was at hand.
Unfortunately for Kate, it wasn't simple weight gain. The consequence of her actions had caught up to her.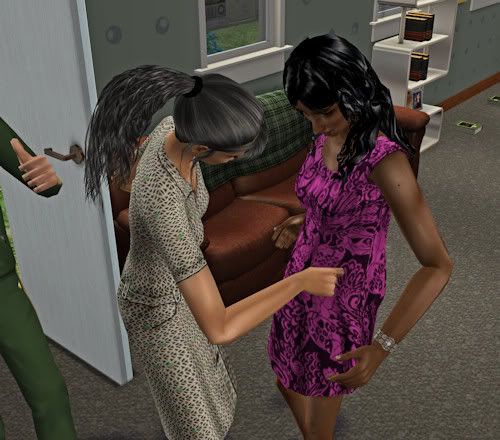 When Florence visited, she picked right up on it. She ran from the door to Kate and began prodding and poking at her. Her face twisted in anger as she looked at her youngest daughter.
"What were you thinking, Kate?!"
"M-mom, wait–"
Florence shook her head, "that's it! You're coming home."
"But mom, I only have a year left–"
"And you have exactly, what, hm? Seven more months of pregnancy? No, Kate. You're coming home, with me."
Shang entered the room, completely oblivious to what was going on. Florence jumped on him, grabbing a glass from the table and pelting him with it. He jumped back with a yelp, but it wasn't enough to escape the angry mother's wrath.
"You little cur! This is all your fault!" Florence roared, all her bottled up anger releasing itself on the poor youth. "My daughter is pregnant because of you! She's going to miss out on her education because of you!"
"W-whoa… what? Pregnant?!"
"Don't act like you didn't know, you leech!"
"M-Mom stop it! Stop!"
"Be quiet, Kate! Go get your things. We're leaving." Florence growled, watching as Kate retreated sadly upstairs to fetch her suitcase. The elder turned her glare back towards Shang. "And once you've graduated, you're marrying my daughter. I won't have you getting away without a scratch!"
Shang simply gulped and watched the two Anderson women leave.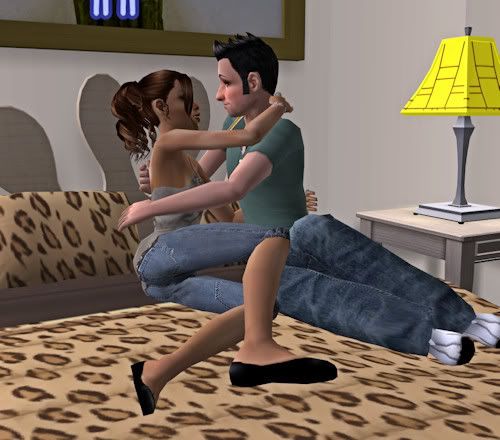 The rest of Shang's year was spent enjoying the pleasures of having the house all to himself. Katarina visited on her own accord. She even drug him into the bedroom. Who was he to deny an aggressive woman? Besides, if he got in close with Katarina, he'd have an easier time getting to Alyssa.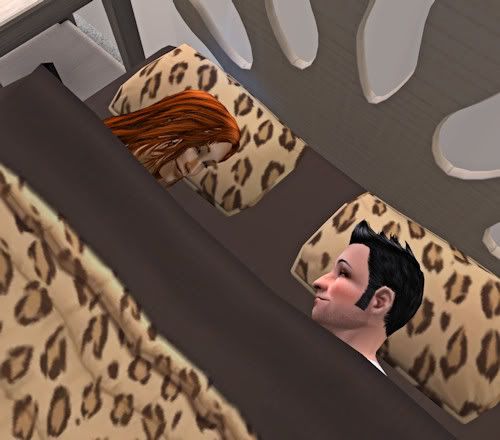 Of course, he had his campus cuties, too. The cheerleader, the random chicks who stopped by. They all knew his type, so there wasn't any strings. It was a great year and he hated for it to end. It meant he had to go back to Boreal Springs and be forced into a marriage. Worse yet, he'd be stuck in a house with Florence.
——–
Note from Mao: I had NO idea that Kate could get pregnant. I was seriously shocked when she started showing the signs. Yikes! Well, it made for a good twist, I guess. Sucks to be Shang! Beware the lamp…