Sage and Daisy Saunders had a somewhat neglectful upbringing, will their time in college give them a chance to redeem what's been done to them or will they complete the cycle?  Jennifer Knight's family is just as messed up.  Can she overcome everything she's seen and what's up with her attitude lately?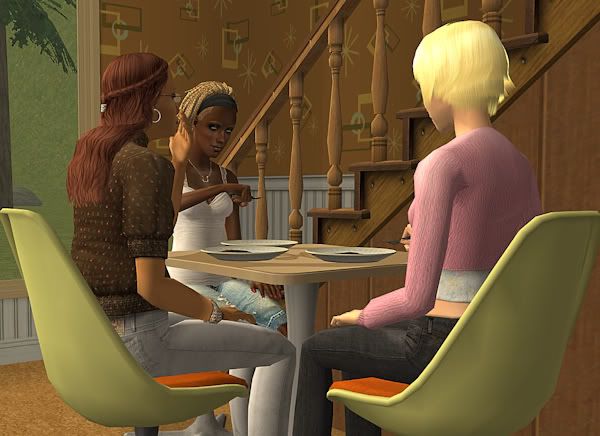 Sage, Daisy, and Jennifer had all been friends since they were young teens, so it was no surprise when they decided to all get a rental together.  Unfortunately, the only thing they could afford was this old house that had once been inhabited by hippies.  Despite the ever-present smell of patchouli and the bizarre decor, it was big enough for the three of them and very close to their class buildings.
Sage tried to be the house mother, but her cooking skills left a lot to be desired.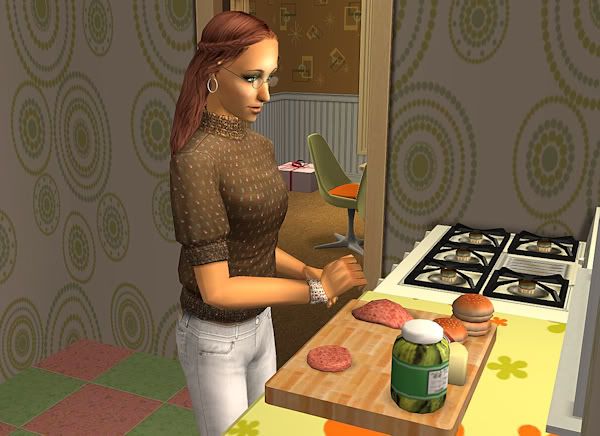 Jennifer wordlessly took on the role of the house chef.  Unlike her sister, Kit, Jennifer had inherited her mother's ability in the kitchen, even if she'd never admit it.  Jennifer didn't like talking about her family and she especially didn't want to talk about her parents.
It wasn't because she hated them.  She'd long gotten used to the dysfunction… it was because her sister, Kit, had once again come in and taken over.  Kit wasn't leaving, she'd get the house and Jennifer would get nothing.  Maybe Jennifer should've gotten knocked up by a playboy vampire, too.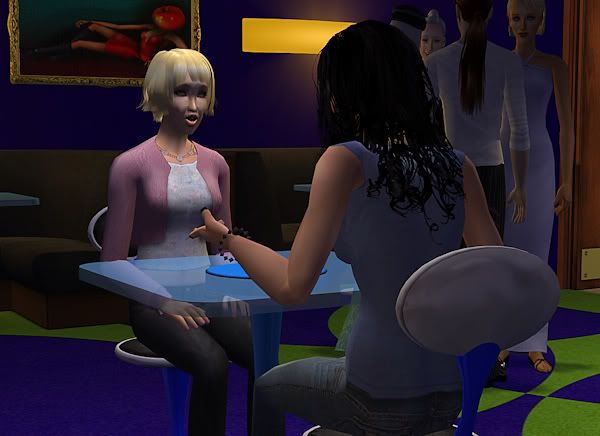 Daisy was friends with Emma, despite her solitary nature.  She met up with her friend at a local karaoke club at her insistence and listened to her plan.  Daisy was horrified.  She couldn't believe Emma was still going on about this whole Gregory and Lydia thing.
"That's a really bad idea," Daisy said, recovering from her surprise.  "This isn't just about what you want, Emma.  You could hurt people."
"Lydia doesn't really like him, anyway.  I'm doing her a favor."
Daisy shook her head, "it's not up to you to decide.  Besides, if Gregory loves Lydia, that isn't going to change… no matter what you do.  You have to give it up."
Emma was adamant, "I'm not going down without a fight."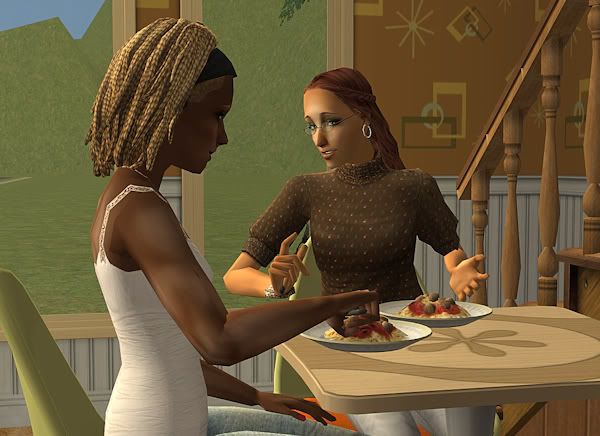 Meanwhile, Sage was trying to get to the bottom of Jennifer's recent changes.  They'd been in college a full year now and Jennifer never went out, she didn't date, she just went to class and came home.  Several times Sage had pleaded with her to go out 'guy hunting', but Jennifer refused.
"So, what's going on?  I need a wingwoman!  Being single sucks." Sage mumbled, poking her spaghetti with her fork.  "College boys are so weird."
"I'm just… not interested.  Why don't you ask Daisy?"
Sage choked back her laughter, "are you serious?  I love my sister, but come on.  No, I need you.  What happened to 0ld times, Jenn?  What's going on with you lately?"
Jennifer closed her eyes and took a breath.  There was no time like the present, right?  She didn't notice that Sage had taken a big bite of a meatball when she said:
"I think I'm gay, Sage."
Thankfully, Jennifer was well-versed in the Heimlich remover and Sage was all right.  She was still quite shocked, though.  Jennifer… a lesbian?  Since when?  But then again, she never did date and she always had an excuse to not flirt with boys — acne, video games, etc.  It all made sense.
Daisy was a little more understanding.  Sage told her everything and she was quick to support her friend.
"You know you could have told us sooner," Daisy said, smiling.  "It isn't like we'd suddenly hate you.  Whatever makes you happy!"
That was all well and good, but Jennifer was pretty certain Daisy wouldn't think that when she found out Jennifer's feelings on the matter.  Jennifer couldn't be certain, but she was pretty sure that Daisy was straight.  It was a very unrequited love and she wasn't about to mess up everything by blabbing about it.
————————————
Note from Mao: Sorry this took so long.  I seriously have had very little computer time lately. 
  As for Jennifer, she's never really shown interest in either and it wasn't until I checked her token that she revealed she could go both ways… but started heart farting over Daisy.  I assume they could easily be three bolts, but I'm not too sure Daisy is into chicks.  Only time will tell.
Of course, the hippie house was purely for my own amusement.  Hehe.
A very disturbing outtake.  Emma did this while on her outing with Daisy.  One of these bubbles is not disturbing… the other is.  Can you guess which one it is?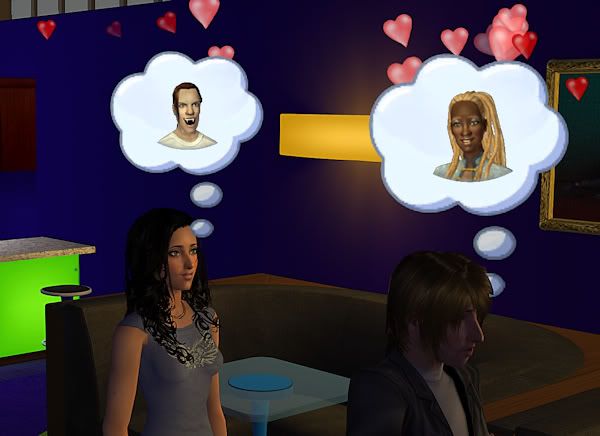 WTF EMMA? That's your adoptive grandfather, for crying out loud!  He bought you a piano.  Dirty thoughts = NOT COOL.  This girl has issues.  Serious ones.