Damien Saunders is quickly on his way to becoming Education Minister. Unfortunately, he has no idea that his wife, Aiyana, is quickly on her way to going crazy. River ignores her weird parents and prefers to spend time with her ants.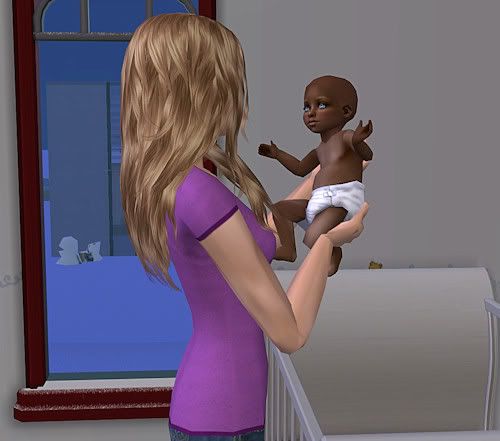 Aiyana gave birth to a healthy baby boy named Basil Saunders and was happy to be home, until she realized she was surrounded by children again. It was impossible to have time for herself with Basil crying late into the night and River needing breakfast, lunch, and dinner. Two was more than she can handle–she barely managed to raise one!
It was even worse when River brought home a friend from school.
River and Zhou Yu were about the same age, so they shared a class. While River was seen as a big nerd, Zhao was seen as a bit of smart-mouth. Together, they found unity into their forced obscurity. River helped Zhao with his studies and Zhao tried to help River be more outspoken. She rarely stood up for herself when kids teased her about her glasses.
River did well in school because she had a natural aptitude for logic and scientific thought. She also got a lot of help from Damien when it came to her studies. He was determined that she capitalize on the smarts gifted to her. She could definitely make something of herself, even if she wouldn't be heir to the house. Of course, River had no desire for that. Everyone that lived here seemed to have babies, babies, and more babies. It wasn't necessarily something River found herself desiring at the age of eight.
Family dinners were tense enough as it was. Every now and then Aiyana would make a plea that perhaps she could get a job once Basil started school. Damien was adamant. His grandfather had been very family-oriented and this was imprinted on him. He wanted his children to be happy and well-adjusted and they needed a proper mother for that. Aiyana would love to stay home and study, but it was impossible with the children! She needed a break.
Tracey was her only saving grace. She would often come over during the day and visit. She always showed such skill with the kids, especially when they were babies. Aiyana was wowed that she didn't have any of her own. Whenever she inquired, Tracey simply shrugged and said:
"It just hasn't happened. I'm happy just being around any child, though. They're just fantastic."
"Until they wake you up at 3am…" Aiyana groused.
Eventually, Basil became even more of a handful, growing into a toddler. He definitely had his grandmother Katy's eyes and he looked quite a bit like Chuck, right down to his curly mop of hair. That was a Saunders trademark for males, though. Damien tried to help out, but with his career on the upswing, a lot of his time was spent at work or focusing on increasing his position.
He wasn't able to get up at 3am with Basil and hold him and feed him. Damien had to be at work in the morning, after all. Aiyana sighed. She barely got any sleep anymore–she probably looked like the walking dead! She was tempted to chop off her hair, as Basil seemed obsessed with grabbing onto it and pulling as hard as he could. Even their cat, Bosco, could sense her exhaustion.
One night, Aiyana was just too tired and couldn't bring herself to get out of bed. When she finally managed, she realized that Basil had stopped crying. River's room was right next to the nursery and she had heard his cries. She got out of bed and let him out of the crib. She was even soothing him with smiles and silly faces when Katy came in.
Perhaps River would be even more help when she became a teenager…
———
Note from Mao: River interacts a lot with Basil on her own, which I rarely see sim kids do with toddlers! It's very cute. Anytime I can't find her, I know to check the nursery. Also, Tracey does visit a lot and the first thing she did was pick up a baby. Everytime. I get it, Tracey, okay? Seriously. Sheesh.