Florence Anderson forced Kate to leave University and finish out her pregnancy at home.  She also threatened Shang Yu with incredible violence if he didn't make her daughter an honest woman.  Shaniqua stands in the background, not wanting to face Florence's wrath while Hugh is completely oblivious to the family turmoil that surrounds him.
Kate spent a lot of time trying to teach Hugh the necessary skills to function in the world.  It wasn't easy, as she was working long and daunting hours at the hospital, but it was certainly worth it.  There was nothing she enjoyed more than spending time with Hugh.  Hugh didn't seem to mind one bit, either.  He even let Kate teach him how to walk.
Shaniqua was less than impressed with Florence's treatment of Shang.  She decided to confront her, fearing that it may result in a backlash, but what else could she do?  This couldn't go on, not when Hugh was getting old enough to see it.
"You really need to calm down on Shang, Florence."
Florence became immediately defensive, "I'm not doing anything wrong.  He got Kate into this situation, he can damn well stick around and deal with it."
"It wasn't just him, Florence.  Kate had a part in it, too.  Besides, you're going to chase him off anyway if he keep acting like the harpy from hell."
"What would you know about any of it?  You're just like him." Florence shot back, only to finish with: "I'll lay off when he marries Kate."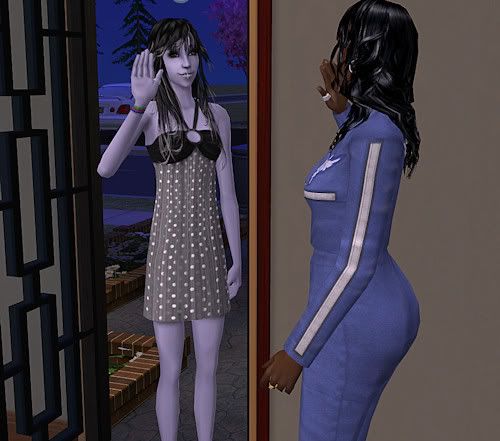 Lilith dropped by for a surprise visit, but Kate was luckily heading out to work.  She knew she was going to get lectured about the lamp again.  She refused to give it up–what if she needed it?  So she waved politely and hurried out the door at the honking ambulance waiting for her.
Florence cornered Lilith and was not pleased with what she had heard.  Lilith's job was questionable, to be sure, but to be helping Ryu Anderson condemn Janine?  Florence wasn't happy at all and she let Lilith know it.
"Look, I don't care about these family politics," Lilith retorted, a mirror of her mother with her angry face and crossed arms.  "I did it for my own gain.  If Janine's a criminal, who cares?  She's dead.  And Katy is back so the murder is irrelevant.  So just drop it."
Florence shook her head, "are my children trying to kill me early?  You're all going to drive me to a heart attack!"
"Why don't you just deal with the real problem–Shaniqua cheating.  Yeah, you found out, but I knew, too.  Stop putting it on us and just deal with it already."
Shang avoided the two arguing females as he came through the door and headed straight to Hugh's room.  Florence was suitably distracted, so he was able to spend some quiet time with his son.  He didn't dislike Hugh, not in the least.  Shang wasn't the marrying type, but he wasn't the type to make his children feel like crap, either.
How could he ignore Hugh when it was like looking into a mirror?  He was a tiny version of him!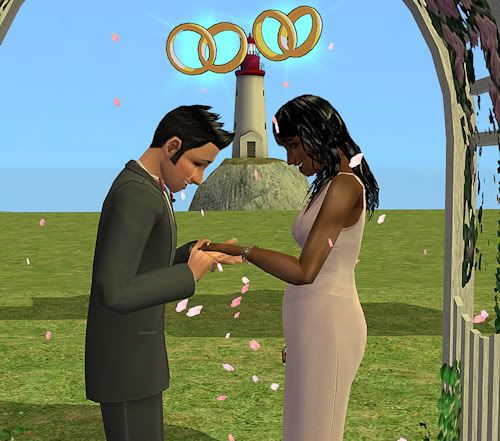 Unfortunately for Shang, he did end up having to tie the knot.  It wasn't that he disliked Kate, not at all, it was just being married was like putting a noose around his neck and hanging him out to dry.  It was stifling and constricting.  Who knew how long it would last.  Now he actually had to be somewhat concerned that his advances towards other woman couldn't be seen by others, lest they pull the whole "but he's married" deal.
Not to mention the wedding band–what the heck was he going to do about that?!
Hugh's birthday came shortly after the wedding.  He turned into quite the talkative little child and he shared his father's love of music and drums.  He still looked like Shang, there didn't seem to be a tiny bit of Anderson or Saunders in him.
———-
Note from Mao: Kate spun the 'Get Married' want and Florence has had the 'Relative Gets Married' want locked awhile, so they are married, bahaha.  Hugh is a tiny Shang.  I'm scared.