Gordon Saunders is secure in his position as the new master of criminals… but will he be able to keep the heat off now that Katy is back?  Tracey has her own news to share with her husband, as well.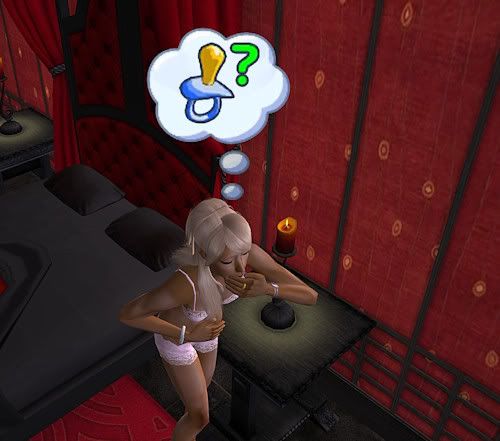 Tracey Saunders awoke with an uncomfortable feeling in the pit of her stomach.  She ran for the bathroom as quick as her legs could carry her and found herself paying homage to the porcelian throne.  She had always been extremely healthy–one of the perks of living on the tropical island–so it wasn't that she was sick.  No, it was something Tracey had been hoping would happen for some time now.  She was pregnant.
The only issue would be telling Gordon the news.  They really hadn't discussed children, not that there was ever a chance.  He was busier than ever now and gone most of the time she was home.
One morning, she tried to sweeten him up with breakfast, but her newfound condition caused her to forget any culinary skills she previously had.  It was then, over charred pancakes, that she informed Gordon that she thought she was pregnant and would be visiting the doctor to make certain her claims.
"That explains this, then," was his only reply, his eyes cautiously falling on the burnt pancake hardly concealed beneath syrup. 
Tracey wasn't quite sure how to gauge his reaction and decided that she would just be happy enough for the both of them.
It wasn't that Gordon wasn't happy.  Having an heir was very important to him.  It was just that bigger things had arisen and they needed his immediate attention.  Most troubling of all was the fact that Katy Saunders had returned.  Gordon knew what his mother, Janine, had done and he also knew Katy.  He had only been small when she died, but he remembered her.  She wouldn't hesitate to pin it all on Janine and that would lead to Gordon.  He couldn't let that happen.
Rousing his contacts in the city of Aperture, Gordon tried to find the freshly risen Katy Saunders.  He glanced idly at his wedding ring as his contact rattled off on the other end of the receiver.  In order to ensure that Katy Saunders didn't point Janine as her murderer, Gordon would have to make his life very, very complicated.
In preperation for this, he made sure to pay plenty of attention to his pregnant wife.  The less suspicious she was, the better.  He had no intention of disrupting his home life.  He wasn't necessarily in love with Tracey, but she was about to be the mother of his child and that put her at a higher place in his mind.  He wouldn't have her worrying about affairs or criminal activity.  He wanted his child to grow up well-adjusted, unlike Nevio Anderson, who was already known for his mental shortcomings.
Thankfully for Gordon, Tracey still spent a lot of time with her good friend Aiyana Saunders.  Tracey was overjoyed to share her news with her friend, though Aiyana was skeptical.
"Are you going to be able to work after it's born?"
"Sure," Tracey replied, smiling.  "In fact, I'm set for a promotion!  Big things are working and they really need me now."
Aiyana couldn't hide her jealous, "you certainly are lucky, Tracey.  Don't mess it up."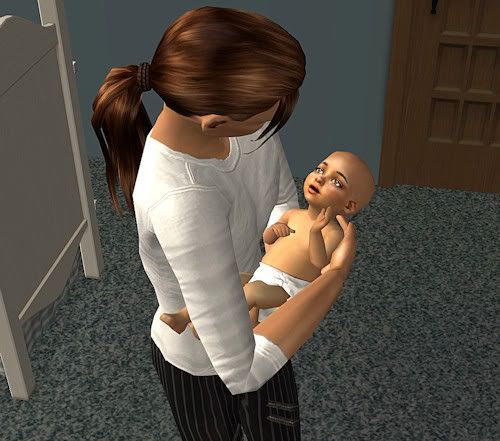 Tracey had an effortless birthing with Michael.  He came out easily and caused his mother little trouble.  Already he had endeared himself to his father, who spent a considerable amount of time with him.  Michael had Henry's eyes and Gordon found that whenever he looked into them, he felt guilty.  He had found Katy and the plan was in action.  Thomas would soon be gone, too.  Everything he had done was necessary, but under the scrutinizing and altrusitic eyes of Henry Saunders, it seemed to be for naught.
Gordon muttered a silent apology to little Michael and set him back down in his crib.  He left Michael with the nanny and headed off to Aperture once again.
———
Note from Mao: I am loving Gordon so much it isn't even funny.  How IRONIC is it that Michael has Henry's eyes?  I LOVE IT!  Poor Gordon.  He's all over the place now, heh heh.  Internet is still crappy as hell, but I managed to get this one up.  Yay me.