Formerly known as 'Katy Saunders', Lauren is given a new name and records, thanks to Ryu Anderson and the government for her help in the trial. Unfortunately, they failed to realize their witness had been tampered with.
"So… what now?" Katy asked, visibly saddened. "I'm here in this 'new' house with a new name… but what am I supposed to do now?"
"It isn't completely done yet, Ka–er, Lauren," Ryu corrected himself. He had spent a lot of time with Katy over the past few months and so the name change was jarring to him, as well. "Your appearance–you look exactly the same. We need to modify that."
"You don't mean… plastic surgery?"
"Nothing that drastic… just different hair and clothing–you've been dead a long while. The only one to remember you would be your son and former husband, both of which you are never to see."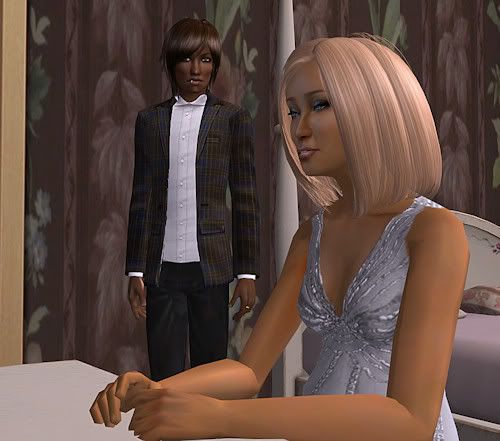 "See? That isn't so bad, is it? A fresh look for a fresh start." Ryu attempted to be comforting, but it wasn't easy. This was the last time he would see her. To say he had grown attached would have been an understatement. "How… do you feel?"
"The same," Lauren frowned, looking at herself in the mirror. "I'm sorry, Ryu. I mean, about the trial. I know… how disappointed you must be."
He shook his head, letting the unspoken words pass by, "no, it's fine. You did your best… I'm just glad the mystery is over."
Lauren found herself in a very difficult place. She could feel Ryu staring at her and while she wanted desperately to ask him to stay, she knew he couldn't. He was married, he had a family, and he had to go home. "Goodbye, Ryu. Thank you."
"You're welcome." He said with considerable difficulty.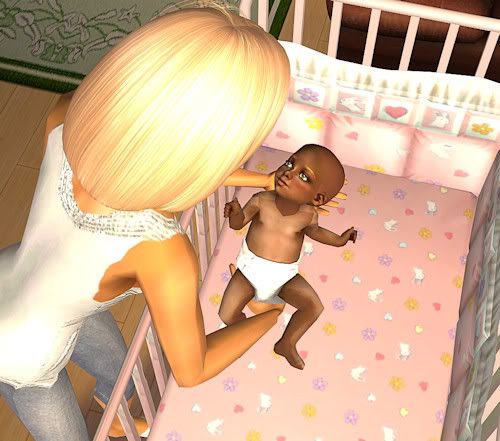 Lauren gave birth to a healthy baby girl with her hair and her grandfather Henry's eyes. Little Elena was definitely a Saunders by all appearances, but Lauren would have to keep that fact a secret, even to the little baby nestled in her arms. She was Lauren Davis and this was Elena Davis, their former lives no longer mattered.
Besides, things were going to look up soon. Lauren felt awful for lying to Ryu, for lying to everyone in court… but she didn't know what else to do. He had offered her something none of them could. What was one little lie? Janine was dead, there was no reason to get revenge on her innocent family.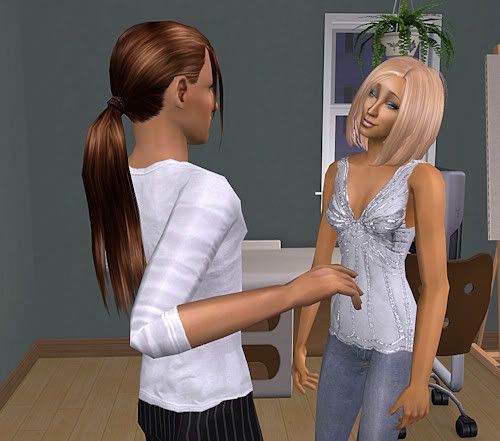 He visited her after the birth of Elena, to make sure she was all right and adjusting well. He was sure to time his visits so not to run into Lilith, who still insisted on visiting. Lauren didn't mind, but she didn't want Gordon getting busted. That would have them both in jail–her for purgery and him for witness tampering.
Lauren hardly remembered Gordon, but he certainly looked like Janine. It didn't make her angry. It was almost as if he was Janine's offering for peace and forgiveness. He came offering her money and a better life for her daughter. Lauren had a job as a teacher, but she'd be stuck in this tiny house with that salary. Gordon had plenty of hidden funds to throw around.
Not to mention the fact that she had somehow managed to become romantically involved with him. It was bizarre and wrong, he was her children's techncial uncle… but then again, so was Ryu and she had nearly fallen for him, too. Lauren definitely had a soft spot for taken Saunders men. Gordon was easier, though. His marriage was mostly a facade and he would definitely make sure she was well taken care of.
Being the mistress of a criminal hasn't always ended well, but it definitely came with its perks. Besides, the police had to leave her alone now that everything was over. They'd never suspect she'd been on Gordon's side all along.
As Elena's third birthday came and went, Lauren was secure in her decision. She wanted the best for her child to make up for the fact that she could never do anything for Damien and Chuck. Chuck had died early because she wasn't there to save him and Damien had grown up. She could never contact him, but she could take care of and provide for Elena.
"Don't worry, baby girl," Lauren cooed, cuddling Elena. "Mommy isn't going anywhere. I'll make sure you have the best life I possibly can."
———-
Note from Mao: Bahaha, did you see this coming? Neither did I until Gordon walked by the damn house three times. I finally had Katy greet him and viola, two bolts instantly. She had the same with Ryu, but she flirted with Gordon. Hilarious. This is seriously a Soap opera now. There's just no sense in denying it, I am defeated…