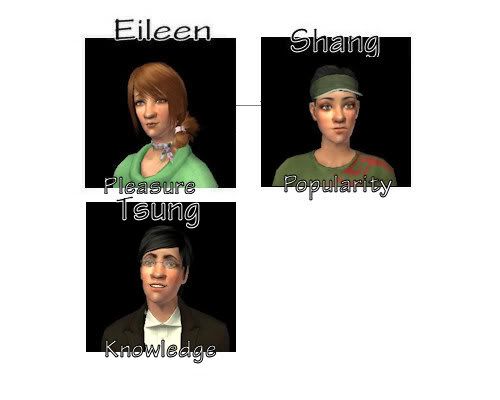 Eileen Yu is nearing the end of her days. Tsung is home to take over, but Shang is proving to be a difficult task to manage.
Tsung was thrilled to finally be home, both because he knew his mother's time was nearing an end and because he was looking forward to starting work. Unfortunately, architects and engineers weren't being sought after and he found it was difficult to land his dream job.
Eileen was thrilled to have her eldest son home. Perhaps he could talk some sense into Shang?
Of course, Tsung had some unfinished business waiting for him when he arrived home in the form of a scowling Lilith at his door. She certainly wasn't pleased with the stunt he pulled before they had all boarded their appropriate cabs for the haul home. Tsung was nonplussed by her anger.
"What's your deal, Tsung?" Lilith began angrily, her signature glare at its highest intensity. "What the hell was that?"
He sighed and shrugged, as if it were nothing, "I like you, Lilith. I always have… even before… before Chuck. I guess it just took me awhile to act on it."
She blinked, clearly not expecting that, but quickly regained her composure, "you're full of it, Tsung. That isn't even funny."
"I'm not joking."
Tsung insisted that Lilith come inside so they could talk, unfortunately, Shang was in the middle of 'entertaining' one of his guests. Lilith was mortified. It was the second time she'd caught someone cheating on one of her family! She really didn't need to deal with this. Tsung missed it, having excused himself to the rest room, and so he was surprised when he heard all the commotion.
"…stay away from him! He has a girlfriend, you skank!" Lilith hissed, giving the girl a hard slap across the face. It wasn't the girl's fault, but no one ever blames the one actually cheating. That would make sense.
"Lilith! What are you doing?" Tsung demanded, stepping in the middle. He shooed the girl off and shook his head at the enraged alien. "She's just a kid and you hit her! Her parents could sue."
"Let them try, see if I care," Lilith snarled, her brown eyes narrowed. "That's what they get for raising a little skank."
Tsung fell quiet, knowing better than to argue with Lilith over this. Even if she was wrong, she would fight to the very end, insisting that she was right. Tsung, meanwhile, made a note to have a little chat with his brother.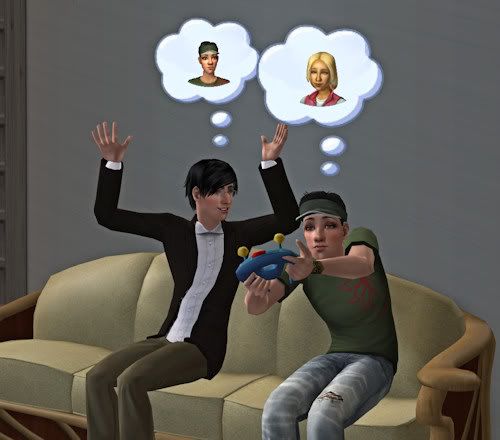 Unfortunately, getting through to Shang wasn't as easy as Tsung had hoped. While he went on about the necessities of being a decent human being, Shang concentrated on beating his latest high score. That wasn't the only score he was contemplating while his brother droned on.
"Shang, are you even listening? You can't treat people like that," Tsung was growing aggravated with his brother's absolute disregard. "Shang!"
"Yeah, yeah," Shang replied, rolling his blue eyes. "They're just high school chicks, dude. Chill. I never made a commitment to anyone. That alien chick is just bonkers."
"Lilith is a bit extreme, yes, but she has a point… have you been seeing Kate?"
"No more than any other chick," Shang replied, pausing the game and turning to his brother. "Look, this is kinda important, so yeah. I need to focus. Right? Great. Nice talkin' to ya, bro."
Tsung sighed, defeated.
Tsung was quite surprised when, a few days later, Lilith stopped by. Somehow they had gone from talking, to arguing, to well… not talking or arguing. Mouths were involved, yes, but certainly not for talking. It was an odd situation, but Tsung wasn't going to question it. Lilith was an oddity, an unknown variable. Trying to figure her out would give even the most renowned scholars a massive headache. She was a contradiction wrapped up in impossibility.