[Family image postponed until I can get SimPE functioning properly.  For some reason, sims are missing portraits and blank?  They have no portrait file!]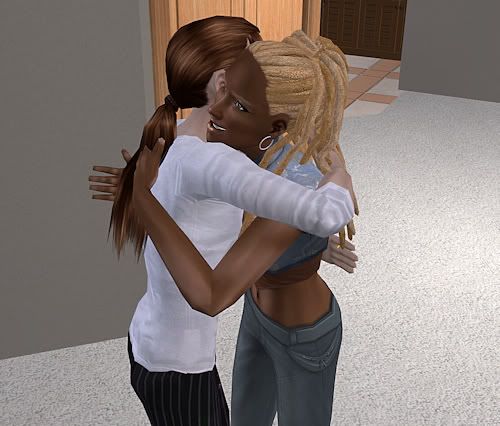 Elena was happily welcomed home by both Gordon and Lauren.  While Elena was not his biological daughter, Gordon treated her every bit as if she was of his own.  He had been worried about her situation with Fou-Lu and was thankful that she seemed to have gotten her head back and was persuing her dream.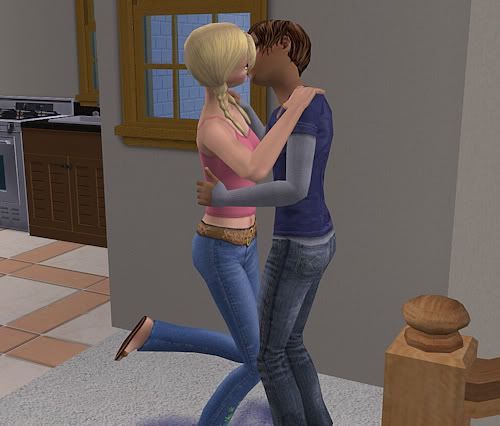 Claude, meanwhile, took little notice to his half-sister rejoining the family.  He was too caught up in his romantic pursuits.  Senior year had been a whirlwind of action for him.  He was planning on going to University, so he had to get in as much time with the girls at high school as he could.  There would be newer and more mature conquests waiting for him on campus!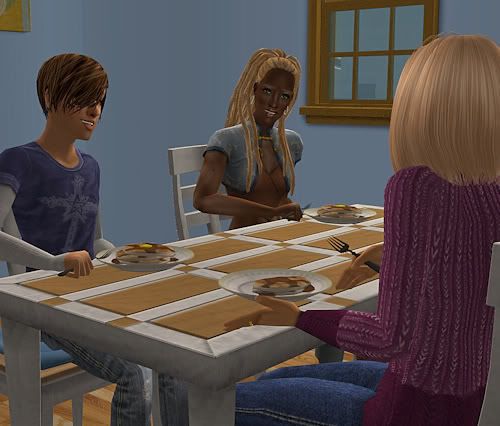 He was, however, amused by his mother's constant prodding of Elena.  She was concerned about the situation with Fou-Lu, especially now.  They weren't dating, but Lauren knew that they had been 'seeing' one another, despite their broken up status, in university.  Elena told her mother to mind her own business, that she was an adult, but Lauren couldn't help but feel there was more to the story.
Michael knew better, in fact, he came over one afternoon to confront Elena.  After she and Fou-Lu had hooked up briefly in university, she had stopped calling him.  In fact, she downright refused to see him.  Michael had been shocked when this happened, but even more shocked when Elena opted out of moving into an apartment with him–as they had originally planned–and moving back home.  Now Michael was rooming with Fou-Lu and he wanted to know what was going on.
"Be quiet, Michael," Elena hushed him, eyes narrowed.  Lauren was nearing them and she was worried she'd overhear.  "I'm already getting grilled by mom!"
"Is it any wonder?  What's going on, Elena?  You've never been like this with me…"
"Just don't worry about it, okay?  And tell Fou-Lu to stop calling.  We're over."
Everyone concerning themselves with Elena's odd behavior had taken notice off Claude's escapades.  Gordon no longer lectured him and his mother no longer sighed and looked disappointed.  He was leaving for University and the freedom would be welcome.  He'd leave Elena here to keep his parents preoccupied.
"I told you to stop calling," Elena said harshly into the receiver.  Her hand fell on her stomach subconsciously and her heart tightened.  "I don't want to see you, all right?  Just leave me alone."
Fou-Lu was repentant and confused, but he eventually hung up and gave Elena her wish.  She hated to do this, but what other choice did she have?  She had found out she was pregnant shortly before leaving University.  Her dreams were crushed, the dancing troupe that had offered her a spot had revoked it.  They couldn't wait nine months.
Elena couldn't tell Fou-Lu, there was just no way.  He was barely responsible enough to handle a relationship, much less a baby.