Mary O`Hanlon and Derek are finally together. Can they help their daughter Sara deal with the two siblings she's about to receive and how will this affect Gina Saunders?
Sara's discomfort regarding the impending birth of her twin siblings did not go unnoticed by her parents. Both Mary and Derek had spoken at length over what to do with Sara. It wasn't until she got accepted onto the girl's basketball team that they had an idea.
"Are you serious? That's great!" Sara chirped happily, clapping her hands together.
"It'll take a few days to install, Sara, but you'll be able to practice anytime you want." Derek smiled.
"My own personal basketball 'court'! How awesome!"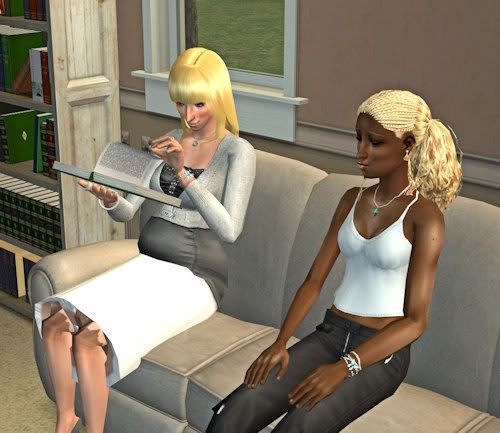 Mary sat with Sara sometime before the twins were due. She had wanted to have a talk with her daughter and make sure everything was all right. It was true, the twins would be a lot of work and she wanted to make sure Sara understood it didn't mean they would forget all about her.
"I'm not twelve," Sara sighed, rolling her eyes.
"No, you're not," Mary replied, turning a page in her book. "But it's obvious you're not happy. I want you to enjoy being an older sister."
Sara shrugged, "I just don't get the whole 'baby thing'."
"Someday, hopefully, you will. Until then… just know that your father and I still love you and we won't stop just because you have to share us. They're going to be your family, too, Sara. Maybe you'll find it fun to have some younger siblings."
"Babies, crying, diaper changing… blegh. I can't wait to go to University."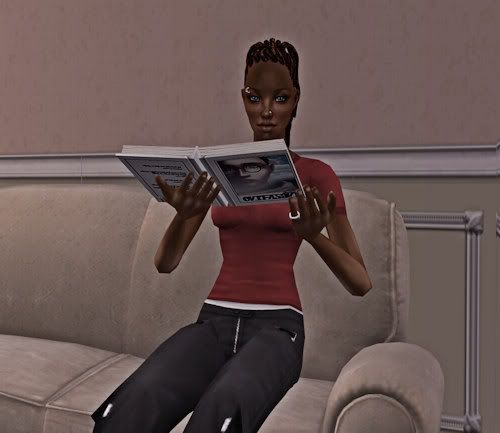 Amidst all the chaos, Gina managed to finish her first novel. The first copy arrived at her door and she spent a long time looking over the finished product. It had been a labor of love, an entire book dedicated to the twisted drama that sprouted from a seemingly normal suburb. There was mystery, suspense, murder, and all the sorts of things that sold a book.
Mary spent the last part of her pregnancy gardening. She hated not being able to go to work and found herself bored by sitting around the house all day. It was a small garden, but enough to keep her occupied. Having a fresh supply of strawberries for cakes and desserts was certainly a plus, too.
In fact, she even went into labor out in her garden. Luckily, Derek was off work and was able to take her to the hospital.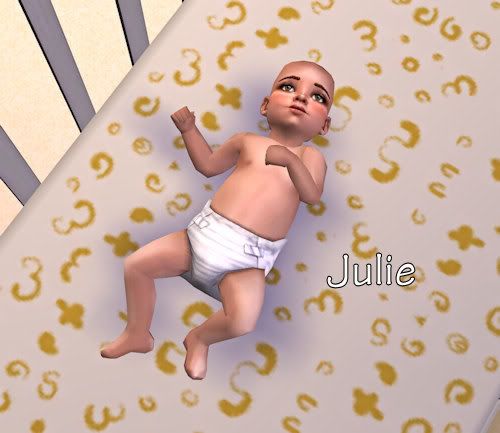 Julie and Marla were born several hours later, both healthy and hearty. It was surprising to have two more girls, but Derek had two boys already, so he wasn't disappointed. Perhaps even more surprising was how different the twins looked. Marla had her father's coloring and Mary's eyes while Julie had her mother's coloring and her grandfather, Henry's, eyes.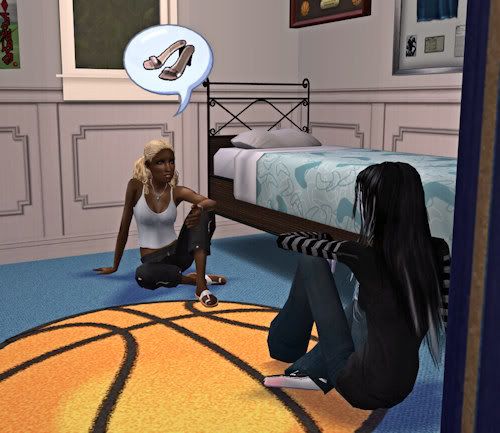 Sara tried her best to adjust to being a big sister. Thankfully, her parents respected her wishes and didn't try to make her change diapers. She was expected to help with the feedings, though. That wasn't so bad. The babies were even kind of cute… in a weird, squishy way. When she wasn't caring for her siblings, she was hanging out with Lilith.
"I could never wear heels," Sara protested, frowning. "Isn't there another way?"
Lilith shrugged, "sure, just accept who you are and deal with it. What's so bad about that?"
"You don't understand, Lilith! No one confuses you with 'one of the guys'… you have guys hitting on you while I just have guys hitting me. You know? That stupid knuckle to the arm thing they do?"
"Maybe you'll be like a swan or something," Lilith laughed. "You can sprout pretty, girly wings at University!"
"That's not funny, Lilith." Sara sighed, feeling defeated. "This is hopeless…"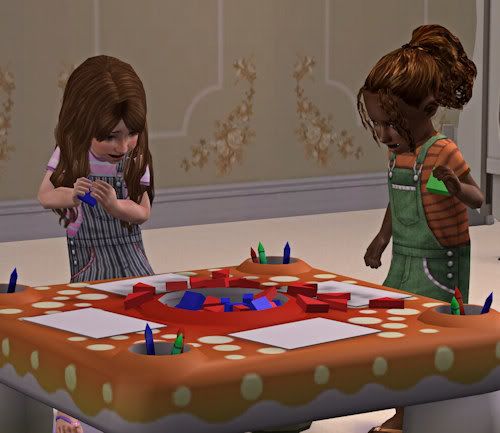 Julie and Marla soon left behind their diapers and became precocious toddlers. They looked even more different, though they shared the same brunette locks of hair. They were adorable and demanded the attention of everyone in the house, even Sara.
Sara found they were a bit more enjoyable now that they didn't require diaper changes and didn't have squishy heads.
——–
Note from Mao: I'm so glad Julie got the O`Hanlon skintone! Now I have my successor for this house. It's a shame that Sara can't join Lilith at Uni, but technically, Lilith is older.