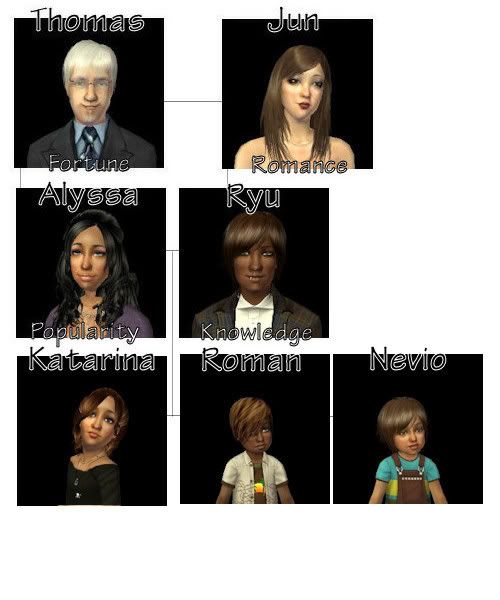 Thomas Anderson has a lot on his plate and he couldn't be happier. Jun is feeling her end is near. Alyssa and Ryu seem to have recovered from their problems. Katarina is on the cusp of teenhood while her little brothers, Nevio and Roman, are about to become children.
Thomas wasn't surprised to see Janine and Gordon walk through the door of his office, in fact, he had invited them. It was nearly 1 am in the morning and the entire house was asleep. Gordon had recently graduated from Boreal Summit University and was currently moving into his own house down the street. He had spent the last half of his teen years and the entirety of his college ones training to become the next big criminal mastermind.
Of course, he couldn't take it yet, Janine was still alive and she refused to force him into the fray without preparation. So, he began doing small jobs and things under Thomas before he would move on to the more nefarious deeds with Janine.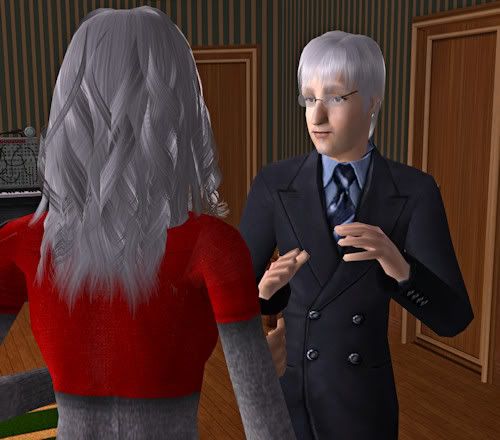 After Gordon was excused, Janine pulled Thomas aside. At first, he was curious about this change. Janine had kept her distance from him for the past year, so for her to want to be alone with him? It was certainly questionable.
"Do you think he's ready?" Janine asked suddenly, worried.
"Perhaps," Thomas replied, shrugging. "We'll see, won't we?"
Janine looked off to the side, "I don't think I'll be able to finish… training him."
"Whatever do you mean, Janine? Do you suddenly find yourself incompetent?" Thomas replied, smirking. He was kidding, of course.
"No, Thomas," Janine replied gravely, shaking her head. "I'm dying."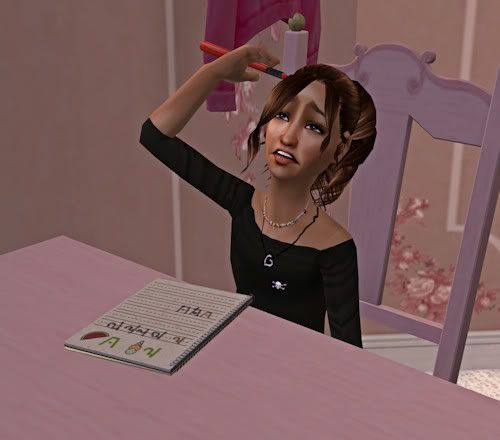 Katarina Anderson was a pretty girl; she was charismatic and easy-going. Unfortunately, Katarina Anderson was not smart by any means. She struggled quite heavily with her schoolwork as the years pressed on. She was behind in several subjects and her frustration was compounded by the fact that her mother was certainly above average intelligence-wise and her father wasn't far behind.
It was hard not to feel like a complete failure. She tried, she really did, but it just never made any sense. Tutors were hired and fired, tests were done, teachers were talked with… but there was nothing truly wrong with Katarina… she just wasn't, well, bright.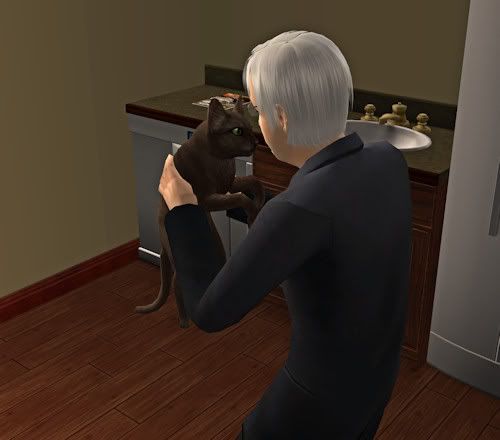 Thomas was definitely thankful that Nevio was his selected heir. Katarina was a sweet child, but he'd need someone with quite a brain to take his position. He hadn't quite reacted to the news Janine had given him–he wasn't exactly sure how. So, instead, he bought a cat named Caprica. Every evil genius needs a cat, right? Caprica hated Jun and Jun hated Caprica. It was a very amusing situation.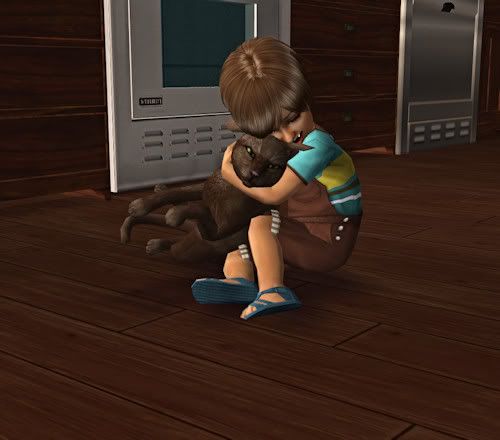 Thomas was also amused to find that Nevio was quite fond of Caprica. Of course, Caprica wasn't quite pleased with the attentions of a toddler. Still, it was a good sign, Thomas estimated. Nevio was perfect. Now he'd just have to wait for him to grow up and help him along the way. It would take a long time for Nevio to be fit to take his place.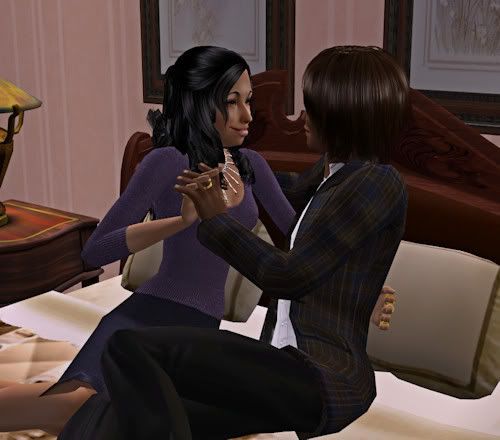 Alyssa, meanwhile, was completely oblivious to her father's plans and even more oblivious to her mother's fate. Instead, she focused on keeping her marriage from becoming like her parents. Things had slowed down for the task force so she was finally able to get Ryu away from his books and his computer. He was writing another book, but without the strain of work, Alyssa found ways of directing his attention back to her.
The twins had their birthdays and both developed in handsome little men. Nevio was the more outspoken of the two, thanks to Thomas. While he might look like Ryu, he certainly resembled his grandfather in his personality. Roman was a little more withdrawn, content to watch everything from a distance. No one was quite sure where his personality came from, only that it was different.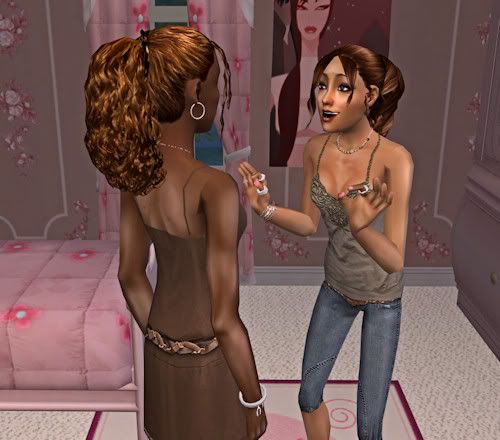 Katarina also had a birthday and became quite the lovely young lady. Unfortunately for her family, all she cared about were parties and boys. Marla O`Hanlon was her best friend (and also her relative, but the family tree was so convoluted they resigned to be BFFs, OMG!) She stopped doing her schoolwork entirely, finding it better to have others take care of it for her. Any ideas her parents had of her going to college flew out the window.
She was on the fast-track to becoming your stereotypical spoiled, rich kid. Thomas just hoped she wouldn't hurt her mother's re-election campaign.
Jun, meanwhile, felt death creeping up on her. Her time had come, she knew this. She had caused enough trouble–it'd likely last several generations. She was pleased with all that she had done, and was ready to move on to whatever was next. Before dying, she requested that nothing big be made of her death. That wasn't hard, as she had more enemies than friends.
——
Note from Mao: And another generation 1 adult dies. Sheesh! They're dropping like flies. Alyssa and Ryu's kids are so cute. I love genetics.