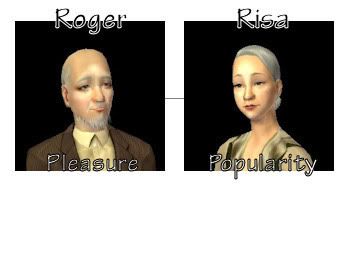 Roger and Risa are finally able to enjoy their retirement… but is it too little, too late?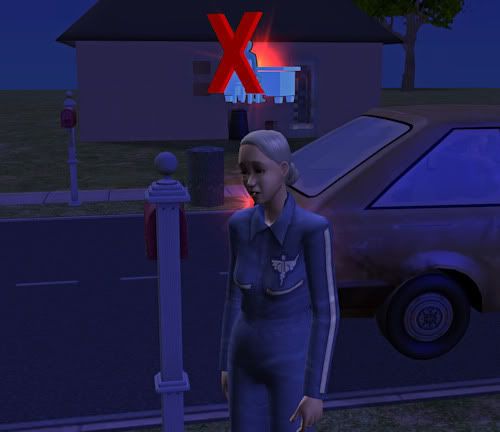 The Yu family wasn't making out too well this week… Risa came home from work and was told not to return. She was fired! It wasn't necessarily her fault–her mind had tricked her into making the wrong decision. She was just too old for this stuff.
She didn't get another job. She spent the rest of her days enjoying the peace and quiet.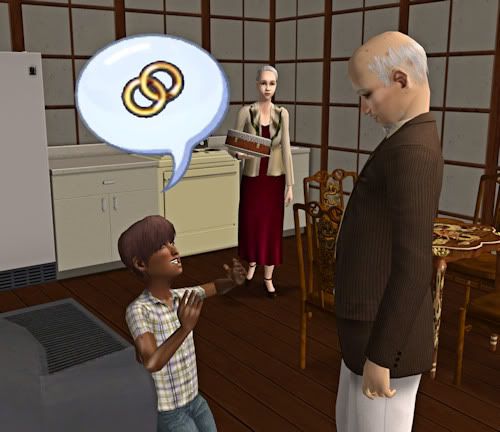 It worked out to her benefit, as Henry brought Ryu over to visit not a day later. She had plenty of time to spend cooking a nice cake and getting to know her grandson. Roger was equally as pleased. While Ryu looked nothing like them, he had bits and pieces of their personalities… more than Jun had, at least. It was certainly a relief to know her influence wasn't messing the kid up any.
They probably had Henry to thank for that…
Risa was thankful to finally see her grandson, she couldn't stop thanking Henry. He laughed it off and told them it would have happened sooner had he not been working. He also seemed surprised that Jun hadn't brought him over–didn't he know about the fight?
Then Risa remembered, of course not. Thomas was there and Jun was being a little more than friendly. She idly wondered if she should tell him, but thought against it. He was a nice man and while he deserved to know… Ryu didn't deserve a broken home. Plus, Henry was actually willing to marry Jun… that opportunity wouldn't come by again.
Henry and Ryu weren't their only visitors; Sun-Tzu stopped by often, as well. He was regaling Risa with the sea chantey he'd picked up from the 'ghost' pirate when Risa started acting oddly. She clutched her chest and doubled over. Roger came over, worried, and the two older men rushed Risa off to the nearest hospital.
Unfortunately, it was Risa's time. She died happily, having seen her grandson finally and knowing her daughter would be taken care of.
They had her placed in the newly built cemetery by the ocean and the chapel. Am empty plot lay beside her, waiting for Roger. If he noticed it, he didn't let on. He just stared at the tombstone, unable to believe it. They'd been together since they were adults and now she was gone.
Jun even came, trying to pretend she didn't feel guilty for her treatment of her mother. She also tried to pretend that she hadn't argued with Henry something terrible after Ryu told her he saw grandpa and grandma. Henry tried to offer a word of comfort, but Jun pulled away.
Eileen came with Sun-Tzu, though neither of them said anything. Eileen took his hand and he returned her motion with a gentle squeeze.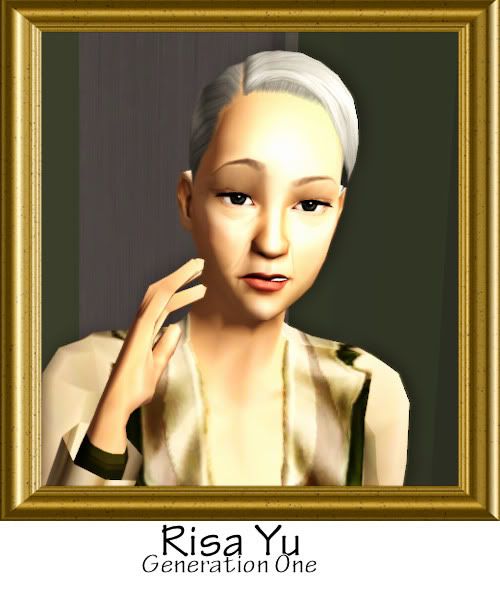 ——-
Note from Mao: Poor Risa, but it was her time. Truth be told… it was Roger's time, too! But he was in platinum when I loaded the lot so he hit the elixir that Sun-Tzu had left behind. Roger will likely go the next round… meaning I have to change how I'm doing Uni. Sigh.
Risa is the first death of Boreal Springs. It always took me longer to reach this point before… I never started out with elders. I got lucky with the platinum grave–they had a date just before she died.