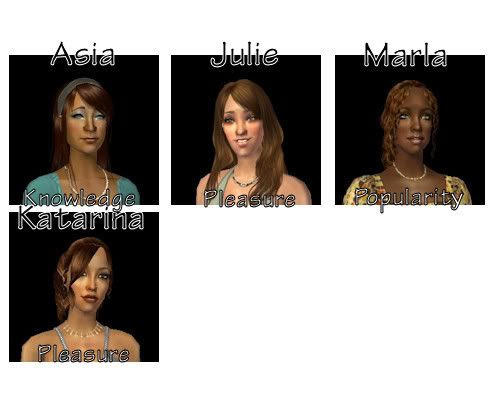 Asia Ternynck joins the hood as Julie O`Hanlon's secret girlfriend. Marla O`Hanlon drags her best friend and cousin, Katarina Anderson, to University with her. Can this diverse group of girls get along?
Katarina Anderson had been hesitant when her mother insisted she go to University. The deciding factor for her had been the freedom and, of course, Marla. Katarina was a bit of a wild child, so she didn't get along with many people. Marla was her one true friend and though she felt bad for dragging her into all her misdeeds, she knew she couldn't do it alone.
She wasn't surprised to find out that Julie brought her girlfriend with her. Katarina had always suspected her cousin walked to the beat of her own drum.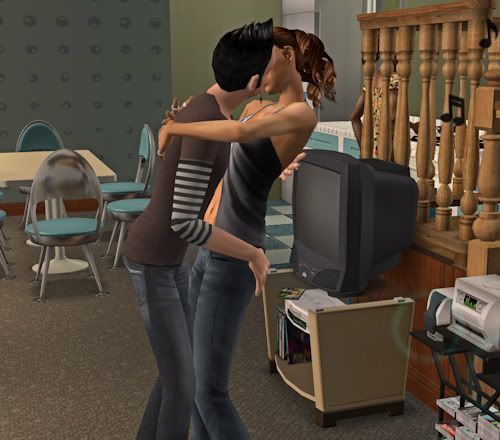 Katarina stilled had plenty of fun with Shang Yu. When he was out with his band, he would drop by. Of course, they both knew that it was risky. Any one of the girls in the house could rat them out. Then Katarina would be forced to face the wrath of both her mother and Aunt Florence. It was a scary thought, but not scary enough to keep them from seeing each other on a regular basis. They were birds of a feather, they had to 'flock' together…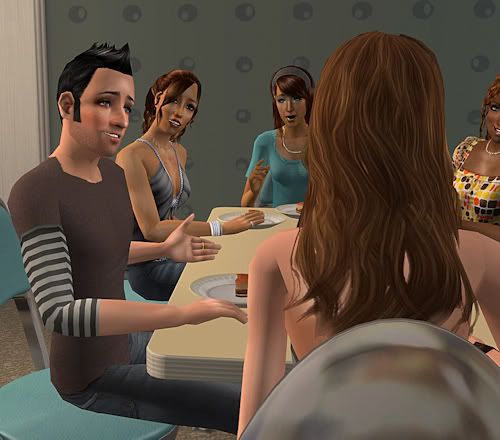 Despite the unsavoriness of the situation, the girls did their best not to say anything. That is, until Shang brought up the unthinkable.
"So, you're a lesbian, right?" Shang said, looking at Julie. "You know, if you ever need a silent observer–"
Julie glared at him, "get real, Shang!"
"Shang," Katarina interrupted. "They're lesbians, that means they have zero interest in men sexually! The last thing they want is you watching."
Shang laughed, obviously joking, "who cares what they want–this is all about me, baby."
"I think we'll pass, Shang. Thanks." Asia said, shaking her head.
Asia wasn't a native of Boreal Springs, but she knew enough about Shang to fill an almanac. He was a womanizing fool who spent his days playing guitar and wooing women. She had seen him get burned, too. That was always the best part. She did her best not to pay attention, but it was hard. Sometimes, men like Shang needed a good slap. It would be the only time Asia would ever cheer for a cheerleader.
Of course, Julie and Asia furthered their relationship without Shang's perverse eyes. They were quite happy together and Julie was certain she had made the right decision in asking Asia to come to University with her. She just wished she could share her happiness with her family. They expected her to carry on the family name and that wasn't something you could do easily without some way to procreate. Florence Anderson and Shaniqua Saunders had managed it, though, and Julie was convinced she didn't have to give up her claim on the family name just because of her life choice.
Besides, it wasn't like Marla wanted it, anyway. Julie was the only option.
Asia wasn't as happy parading around in secret. She wanted to meet Julie's family and get it all over and done with. She was certain it wouldn't be as big a deal as Julie was making it.
"I just can't, not now," Julie sighed, wishing Asia would understand. "Everything is a mess; my dad is on trial for murder and my older sister, Sara, just had a baby… unwed. Mom is livid right now. It's just bad timing."
Asia wasn't giving up, "so what will be good timing, then? We're nearly two years into University, Julie. They have to find out eventually. The sooner, the better. They're your family, if they love you, they'll accept you."
"It just isn't that easy. I wish it was, but it wasn't. Just a little more time, please? I promise, I'll tell them… just not now."
"Okay, but I'm holding you to that promise."
Katarina wasn't a smart girl, this much had been proven throughout her years in public and private schooling. Even tutors found themselves at a loss when it came to getting information through that thick skull of hers. So, to survive University, Katarina had to find an alternative option. Lucky for her, a lot of her professors were perverts with tenures. Katarina Anderson found she was getting A's for the first time in her life. She even made the Dean's List!
Who knew the Dean was a perv, too?
———–
Note from Mao: Who better to sleep their way through Uni than Katarina? Seriously! I know Marla wasn't in this one much, but she hasn't done anything interesting yet. Maybe she'll find love next round. I need to update the database, but I feel lazy today.