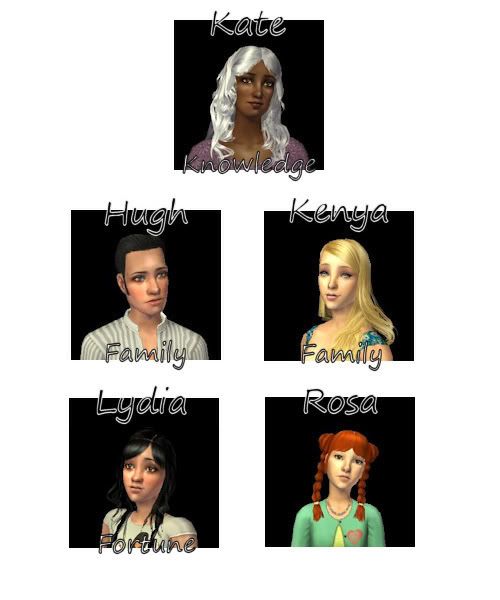 Kate finally has the family she always wanted.  Hugh and Kenya are still deeply in love, despite their struggles.  Rosa continues to thrive despite her adversity, but Lydia is finding her own troubles as she blunders her way through being a teenager.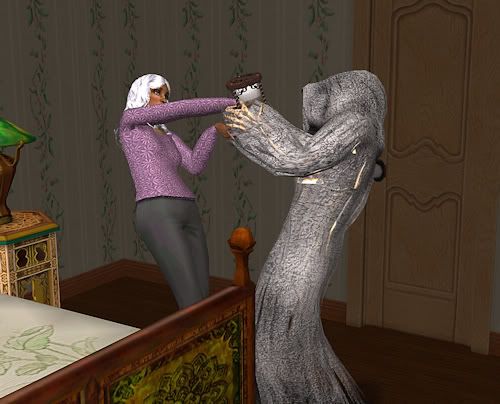 Kate is not willing to leave her family behind.  She's struggled hard for this!  But Death refuses to allow her to remain another second.  Her former husband is gone and now it's time for Kate, too.  Her struggle means nothing in the end and Death takes her as he is wont to do.
Hugh doesn't handle his mother's death very well at all.  He hears the news as soon as he leaves his carpool.  His long-time admirer is about to swoop in and take advantage of his vulnerability before Kenya comes out and collects her husband.  She shoos the would-be homewrecker off and tries to reassemble her family, despite their grieving.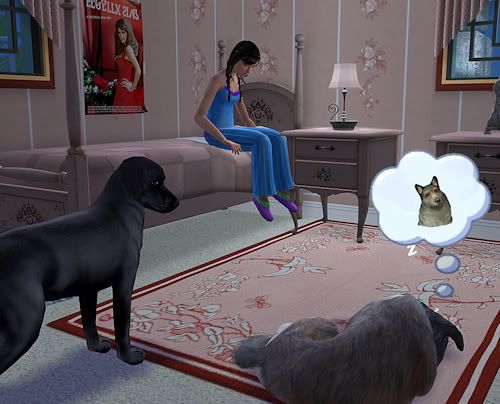 Lydia is shocked to find that her grandma is just suddenly gone. Rosa handles it better, despite being much younger.  But her life is a simple one, Lydia's is not.  Her best friend has suddenly betrayed her and become some kind of hormonal crazy person she barely recognizes.  Now her grandma is gone.  The dogs offer little comfort.  She needs someone who will listen and give her advice.
Lydia seeks out her father.  He's the only one left she can think of.  She loves her mother dearly, but her father has always been her shoulder to lean on.  Despite his own mourning, Hugh does his best to be there for Lydia.  He hadn't realized the poor girl was dealing with so much.  He had become accustomed to Gregory being around or her being there, but never really imagined that becoming a teenager changes things, even friendships.
"It just feels wrong," Lydia sniffled, the recalling of her grandma's passing and her confusion over Gregory bringing her to tears.  "I mean, I should be able to call my friend, right?  Because my… my grandma… but I can't… because he'll just be thinking about that and I don't, I mean.  I just want a friend!  I don't want anything else…"
Hugh sighed, "boys come into these things faster than girls sometimes, Lydi.  You have to be patient.  If you truly don't like him that way, it is your duty as his friend to not lead him on.  Be direct and perhaps your friendship will survive."
Lydia decided to try and take her father's advice.  Gregory came home with her afterschool and as they usually did on warm summer afternoons, they hung out by the pool.  When they were little, they used to pretend they were pirates, inspired by the beached, rotting ship out on the distant shore.  Now they were teenagers and instead, they talked.  Mostly about the weather, like awkward adults on a first date.
Lydia longed to say that she didn't like him like that, but when confronted with him, she wasn't quite sure what she felt.  So she said nothing.  She knew she should say something, to cut him loose, but Gregory was her friend.  She felt a selfishness wash over her as he suddenly spoke of Emma Davis.  Emma was younger than they were, but not by much.  Everyone knew she had a ridiculous crush on Gregory except him.  He was oblivious like that.
Hugh, meanwhile, was moving up in the world.  They'd never be rich, but his family would certainly be secure.  He wasn't enjoying the longer hours, though, and missed being home with his girls.  They were growing up way too fast.  Rosa was usually coming in from school with Lyra at her heels when he was leaving for work.  They barely got to say goodbye to one another.
Lydia got a text message on the weekend to meet Gregory and she did, reluctantly.  It was at his dad's new business, a cafe/restauraunt intended for family get-togethers and others who simply enjoy a nice, open atmosphere.  Still, the place looked way beyond Lydia's means and she just felt… small there.  When she was finally able to focus on what Gregory was saying, she heard him mention Emma again. She had been here.  What was she doing here?  Her grandfather had helped with the place… Gordon Saunders.  Lydia felt her jaw clench tightly.  Of course.  Emma Davis was rich, Gregory was rich.  They were rich people meant for one another.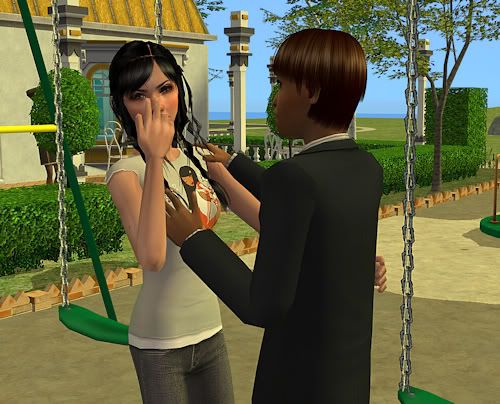 Lydia loved Gregory like a friend, but she wasn't quite sure if she could get past the whole friend barrier.  He knew way too much to be a love interest!  Still, she wasn't about to let Emma and her rich, spoiled brat ways to come in and ruin her friendship.  She'd steal Gregory and she'd lose her friend forever to fancy dress parties and stupid wine tasting trips!
Unfortunately, it didn't make it any less awkward.  It was a mutually attempted kiss that ended in Lydia's nose getting quite the knock.  Gregory was abashed, Lydia was mortified.  She could just tear Emma apart.  Let the little rich girl try a real fist fight once.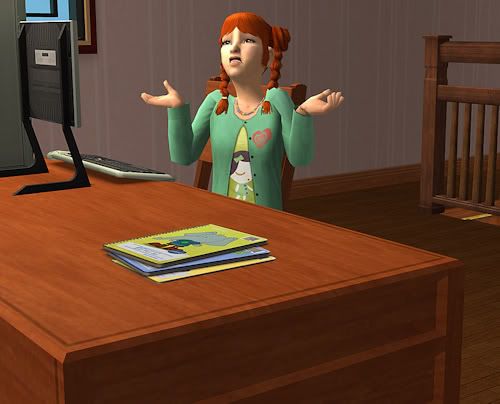 Rosa, meanwhile, was lacking in her studies.  She simply didn't get school and had no real want to.  Her homework piled up and eventually, her teacher called Kenya.  That was the end of Rosa skipping out on her homework.  Kenya watched her like a hawk.  Rosa became rueful of her mother.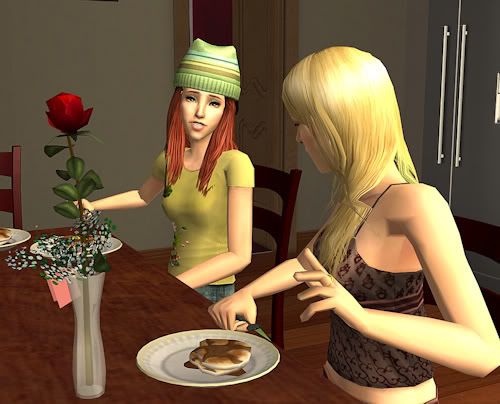 When Rosa became a teen, Kenya again tried to reinforce the importance of a good education.  Rosa shrugged her off.  She was an artist!  You couldn't teach someone the skills she posessed.  She'd be awesome with or without straight A's.  Kenya sighed.  She'd have to bring Hugh in on this one.  She simply wasn't one for hard parenting and so it would take them both leaning on Rosa to get her to pay attention.
—————————
Note from Mao: Poor Gregory and Lydia, LOL.  I have no idea where this is going.  Emma does really have a crush on Gregory… Emma and Lydia also do not like one another.  At all.  Which is hilarious.  Poor Gregory seems oblivious to it all, though he has no romantic wants for Emma, only Lydia.  Rosa is a horrible student.  She whines about homework.