Lauren Davis (formerly Katy Saunders) hasn't had it easy, but with the help of Gordon, life is certainly starting to look up for her and Elena…
"It's amazing," Lauren began, taking a look around the room. When Gordon had called her and told her to pack up her clothing and necessities, she was a little confused. She hadn't expected him to take her to what would be her new home in the finer area of Aperture. "H-How…I mean–"
"Thank Tsung, it was mostly him. I just gave him the money," Gordon replied easily, shrugging. "You should be all right here, although it'll take some time to furnish the place fully. Can't move too much money or people get suspicious. Still, it's better than where you were."
"It's better than anything I've ever dreamed. Thank you," Lauren was still unable to fathom that this is where she would be living, "I'm so happy… and I'm sure Elena will enjoy it, too, once she's older."
"Speaking of which, I have something for her, as well."
Elena squealed with delight, hugging the fuzzy dog tightly. She insisted on naming her Princess and so it was that Princess joined them at their new home. Gordon had definitely gone above and beyond the call. Lauren had just assumed he'd move them to a small apartment somewhere. No where in the very reaches of her mind did she think she'd be living in a house grander than his own.
Of course, he couldn't really flourish his own wealth… thus was the crux of being a criminal.
Time passes quickly and Elena matured into a young little girl. She had a wit that wasn't common in the Saunders line and if Lauren had known Gina, she might think that's what Elena was like. Still, Elena developed well for not having a father. In fact, much to Lauren's surprise, Elena never asked and just made Gordon her defacto father. She didn't know he had a wife and a child of his own. Lauren tried to discourage Gordon from spoiling her, but men tend to dote on little girls and so it was that Elena often got whatever she wished for.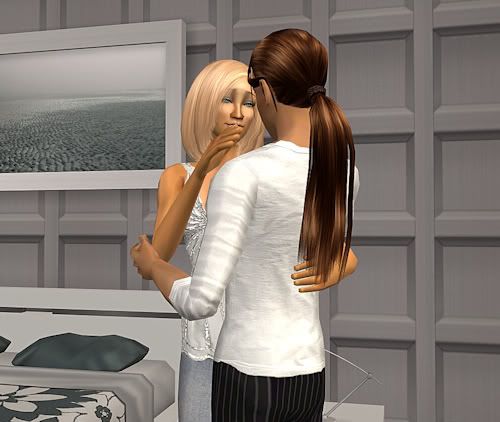 Gordon was in Aperture quite frequently and while he claimed to be staying at a hotel, he was really just staying with Lauren. Tsung was also spending a lot of time in the city, but was completely oblivious to his best friend's indiscretions. It was during one of these mornings when Gordon was preparing to head back home that Lauren caught him in an embrace and voiced her desire for Elena to have a better education.
"She's very intelligent, I think she'd benefit from the environment," Lauren urged, trying to soothe the immediate tension she felt in Gordon's shoulders.
"Michael goes there, Lauren. It's a bad idea. Elena is happy where she is. She wouldn't enjoy the Academy's atmosphere… it's very cutting."
Lauren sighed, clearly disappointed, "I just don't want her to miss out…"
"She won't, I'm taking care of her University fund, remember? But the Academy is out of the question. It is just too risky. You know that."
Elena was oblivious to her mother's desire for her to attend the prestigious academy. Instead, she was too preoccupied with the new 'toy' Gordon had bought her. It was a beautifully crafted violin and while Elena had never taken lessons, Lauren had mentioned her creative aptitude several times.
Gordon surprised the both of them with his ability to play. It was then that Elena was determined to be just as good as he was.
And so Elena tried and tried and tried. She practiced until the screeching of a misplaced bow strokes made her head ache. She was getting better, but better wasn't good enough. Since she could remember, Elena had felt this inherent need to prove herself worthy. She wasn't quite sure of what, but the drive to do so was impossible to resist. And so everything Elena did, she mastered… even if it took her days, weeks, months of hard work. Elena Davis was driven at the tender age of seven.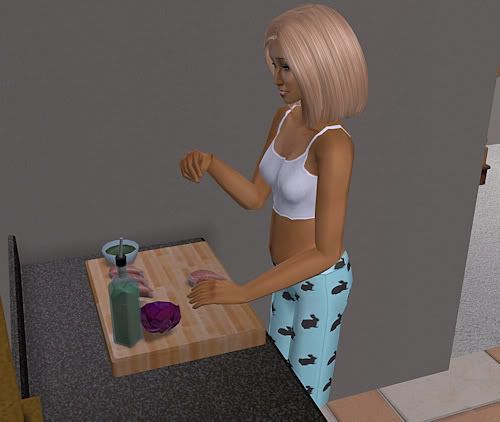 Meanwhile, Lauren was experiencing her own kind of troubles. She woke late at night to fix herself a meal. She had felt this way twice before and knew the feeling well. She was pregnant. The reality hadn't fully sunk in until she noticed the weight gain and the slight protruding tummy. In the morning, she'd have her first visit to the doctor. Then, she'd have to do the most difficult thing of all… she'd have to tell Gordon.
She knew he wasn't going to be happy. He complained frequently about his wife, Tracey, wanting another child.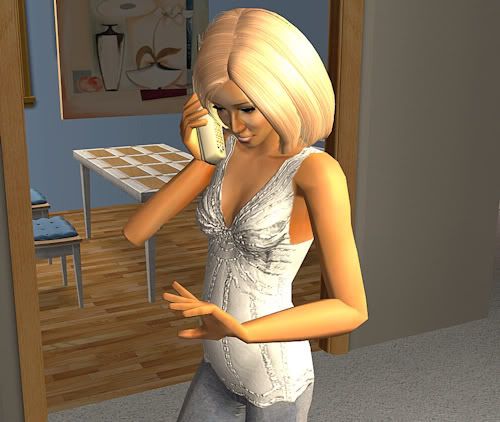 Lauren was hesitant to call, but she knew if she didn't he'd just drop by and see her stomach anyway. As the phone rang, she glanced down at her ring finger. She'd been content with being just a mistress for the first few years. She didn't have the same worries a wife suffers, but she also didn't have all the perks, either. Anytime Gordon stayed over, he was usually gone before she woke and anything they did together had to be a well-kept secret.
Now that she was pregnant with his child, Lauren felt a certain entitlement that she knew wasn't right for her position in Gordon's life. He had a wife and a son who came before her, but in her mind, that didn't make sense. He didn't love Tracey… and Michael, well, Michael could have easily been one of her own. Suddenly, a thought came to her… something she hadn't thought of in many, many years. Is this how Derek had felt when he was separated from Mary? A sickness rose inside her that had nothing to do with her pregnancy.
Finally, Gordon answered and Lauren said hurriedly, "I'm pregnant."
———–
Note from Mao: Lauren was NOT supposed to get pregnant. That means that Gordon is going to be the future-child's Uncle-Daddy. WTF? Man, this hood is so twisted it isn't even funny. Wow. Elena is definitely turning into an interesting young lady, though.