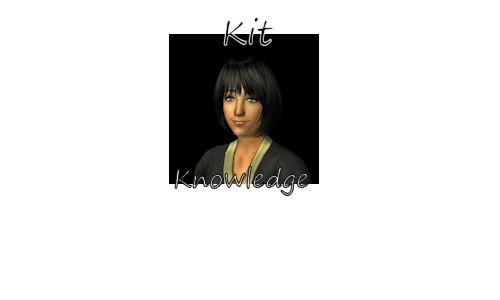 Kit Knight hasn't got it all together like most might think.  She's floundering, still trying to figure out exactly what it is she wants from life.
Kit moved into a tiny apartment across from her best friend Sade and her now-husband Michael Saunders.  She was a little startled to see that Sade actually got what she wanted and a little jealous, too.  Kit had always been the smarter one, the more ambitious one.  What had happened?  She called James and he came to visit her from University.  He was younger and still toiling through college.  Still, he was completely and wholly in love with her and probably even entertained ideas of marrying her.  It was comforting.  He was the first one she called.
Unfortunately, a few nights later, she went out on the town and ran into Marcus Yu.  They had an awkward sort of ships passing in the night things while Kit had been at college and not with Claude anymore, but with James.  He was there with his former high-school girlfriend.  He didn't leave with her, though.  Kit knew she needed to stop acting like some woman of the night, but she really couldn't figure out why.  It was her life, right?  Anyway, if Marcus thought she and James were seriously dating, he wouldn't come around her, right?
The person she saw the most of was Claude Saunders, th0ugh.  At first, she had refused to do anything past being friends, but well, that didn't last long.  Claude was a vampire, yes, and that only seem to add to his innumerable charm.  Kit wasn't particularly sure why she was continually drawn to Claude.  He didn't really share her level of intelligence and he wasn't necessarily concerned about the same things or the future.  He lived for the moment.  Maybe that's what she liked so much.  She knew he liked Emily more than her, which grated on her nerves endlessly, but Emily was missing and so Kit got most of his attention.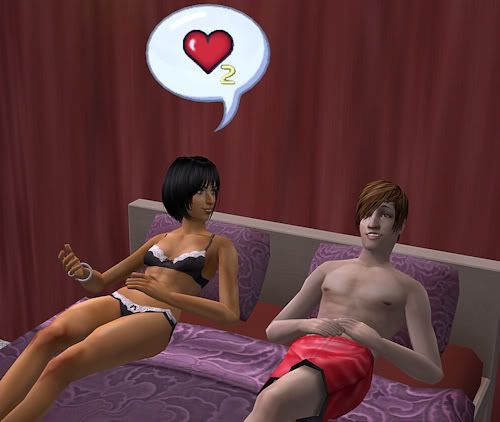 That didn't stop her from feeling guilty.  She just couldn't rationalize her own emotions.  James would be graduating soon and he'd likely want to be with her.  What would she do when threatened with commitment?
"How can you love two people at once?"
"Easily," Claude offered casually, "love is different for everyone.  We all love someone, but differently.  I mean, I love you, but not in the way you might expect."
"That's for Emily," Kit replied sourly, "and who is to say I even love you?"
"Oh, please, Kit," Claude laughed, "if you didn't, you wouldn't be screwing around with me behind James' back.  Good little boy he is.  He's a good catch, you know.  You're an idiot.  I wonder what he'd do if I walked up to him and told him what's been going on?"
Kit rolled her eyes, "he'd probably hit you."
"Hm, lucky for you I like my face unharmed.  Well, I guess he'll find out the hard way, then… can't say I didn't try."
"You're such a jerk, Claude."
—————————
Note from Mao: I have no idea what I'm going to do with Kit!  She sleeps with everyone and everything.  If Sade weren't with Michael, she'd try to get with him, too.  Three bolts.  Agh!