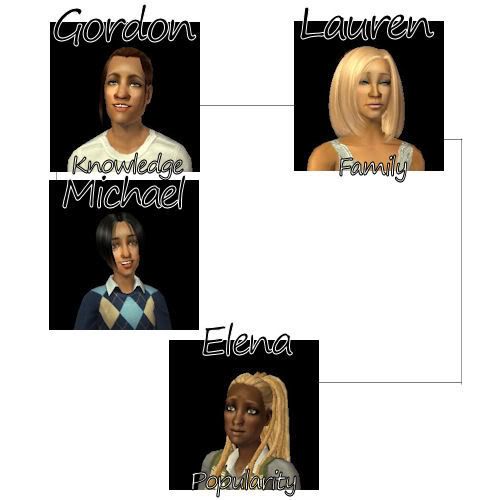 Gordon has relocated to the house he gave Lauren, along with his son, Michael. With Elena already firmly rooted in the belief that Gordon didn't have another wife or an actual son, can this family get along and adjust?
Gordon had finally finished setting up the basement as was needed for his 'job'. To be honest, the relocation couldn't have worked out better. Living in Aperture was the best thing he could have done, as now he was able to keep an eye on his people at all times… and they certainly needed it. A few were getting lax, some were murmuring, and others, well. Let's just say Gordon wasn't taking any chances. Unfortunately, his biggest battle of the day would be Lauren's own ambitions.
"I just thought that maybe you'd want the baby to have your last name," Lauren was curbing her own aggressiveness in favor of a more subtle approach.
Gordon sighed, "I just got divorced, Lauren. The last thing on my mind is getting re-married."
"Yes, but I know you're a criminal and I don't care." She began desperately, squeezing his hand. "And I'm risen from the dead, for goodness sakes! If anything, we've both got something to hide and we both know what that is. What problem could there be?"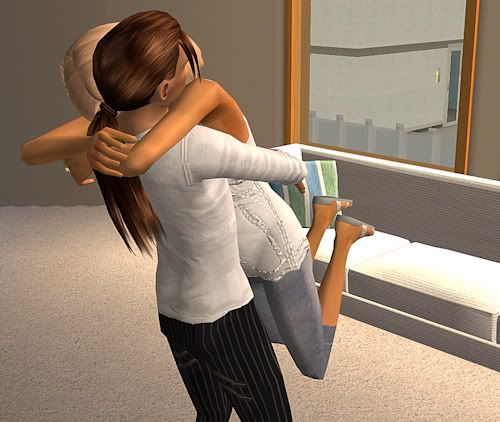 Gordon relented, standing up from the couch and sighing again, "fine, fine. But it'll be quick and quiet. You'll have to get the rings yourself, I'm not going through that again. What do I know about jewelry? I already had Tracey's pawned off for some jobs I'm planning."
Despite his lackluster response, Lauren was jubilant. She nearly bowled him over, leaping into is arms–she's quite agile, even when pregnant–and hugging him tightly. Suddenly a thought came to mind and she pulled back, her features inquistive.
"Is there a budget on my rings?"
"No."
She leapt at him again, "yay!"
Elena wasn't quite sure what to think about having a brother, or better yet, that Gordon had a child of his own. At first, she was angry. Gordon was supposed to be her father and hers only, but then… she met Michael. She waited for him to get off the bus. He was younger than her and unlike her, he looked exactly like Gordon.
Michael hadn't had any preconceived notions about Elena. In fact, he still wasn't sure what to think about his dad seemingly having a second family. He knew Elena wasn't really his sister, but he wasn't about to say anything about it, either. She looked an awful lot like his 'Aunt' Sara.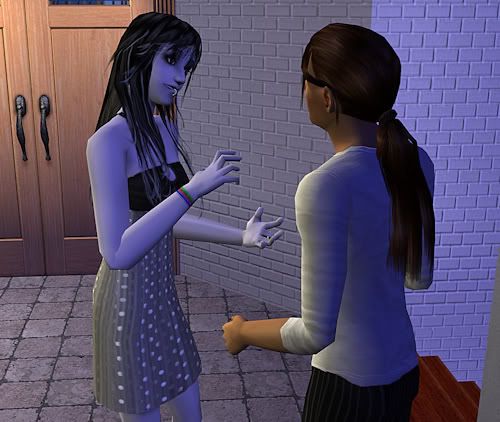 Being newly remarried did not hamper Gordon's plans any. Lilith came to the house, late at night, and met with him on the porch. While she didn't enjoy working with a criminal, she had to admit, it was nice to have someone interested in her work as opposed to berating it. Tsung would never understand, so she hadn't made it a point to tell him and neither had Gordon.
"I have the information," Lilith began, hesitance lingering in her voice. "But… I need more time. This isn't something you just do, Gordon. They've been hiding for millenia. It's going to take some work."
"As long as it is in progress, that's all that matters."
"I'll let you know when I've made contact."
"Good, let's hope it doesn't take until the end our lives."
"Ha! You've never seen me work," Lilith boasted, eyes shining. "I'd make your two-bit lackeys beg for mercy in a heartbeat. Just watch and see, Gordon. I never fail."
Unknowing of her new husband's plans, Lauren gave birth to a healthy baby boy named Claude. He had all the same features as Michael, except his hair was brown, like Gordon's. Lauren was happy to have another boy of her own, though she was fast considering Michael to be the same. He didn't look anything like Tracey. In fact, he looked and acted like a copy of Gordon. Sometimes it was disturbing, but most of the time, it was charming and cute.