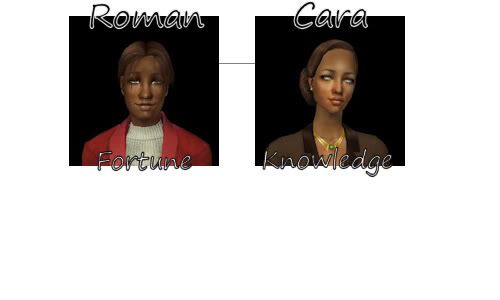 Roman is intent on succeeding where his grandfather Thomas failed, but can he balance home and work or will he end up in the same way?  Cara enjoys her privileged life, but temptation is a difficult thing to resist…
Cara sat on the couch, bored.  She hadn't felt well enough to go with Roman, who went to oversee the Grocery store progress.  She also found herself missing work at the magazine, which was frustrating.  How was she going to rise up the ranks if she kept calling off?  But she just didn't feel well enough to go in.  She couldn't concentrate on anything.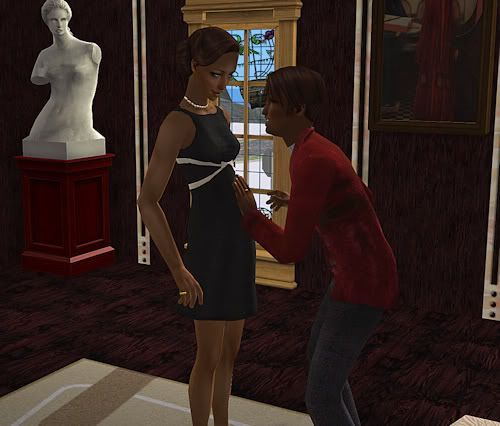 A visit to the doctor confirmed she was pregnant.  Cara went from being annoyed to pleased–she had wanted a baby for quite some time now and had finally convinced Roman it was the 'right' time.  Of course, Roman's motivations weren't quite as 'sweet' as Cara's.  He was thinking about an heir which he could train to take his place and keep the family name out of the dirt.
Either way, both were quite happy with the news.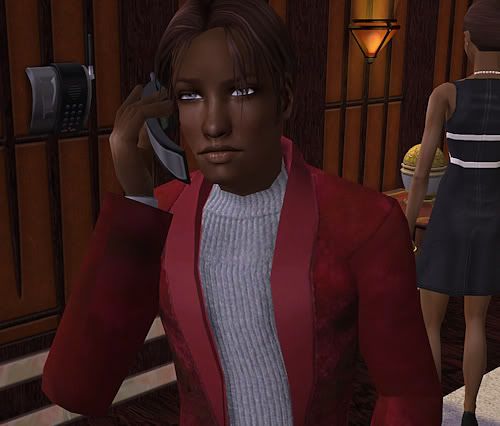 Roman's happiness wasn't to last, however.  He found out from one of his sources that Gordon may not have executed the plan the way that Roman had desired.  Lacie Anderson wasn't dead, she was simply… removed from Boreal Springs.
This wasn't good.  Gordon had openly slighted Roman, probably to show his superiority.  Roman kept his anger on a tight leash until he could be alone to properly vent it.  Gordon would get his for this, that much was certain…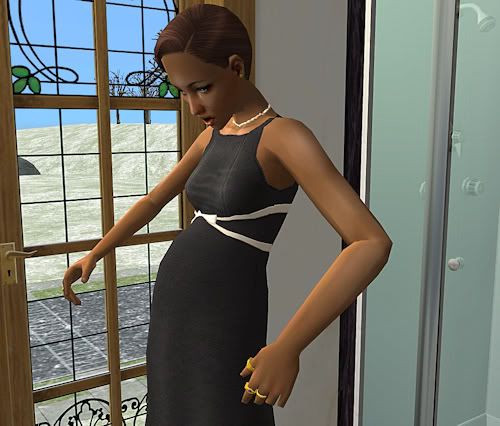 Cara was too concerned with her ever-expanding waistline to notice her husband was skulking around like a common criminal.  Would she ever get her shape back?  She couldn't go on television looking like this!  She called up a nutritionist and a personal trainer to ask for their advice and to accrue their services.
She wanted a baby, yes, but she certainly didn't want to compromise her ambitions!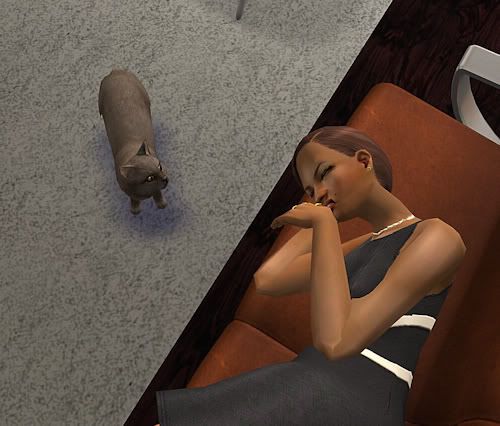 She had heard that women often 'glowed' when they were pregnant.  Cara certainly didn't feel radiant and she sure didn't feel glamorous, either.  Their cat, Adama, seemed to agree as she lounged on the couch and brusquely rubbed her nose with the back of her hand.
Finally, Gregory Anderson came into the world.  Cara was happy to have a little baby to hold and to also have her stomach back to a normal size.  He definitely looked like his mother, a distinguishing look to separate him from the other Andersons.
————–
Note from Mao: I knew he wouldn't get Roman's eyes, but I was hoping.  I adore Janine's eyes.  More sims need to have them, dang it!