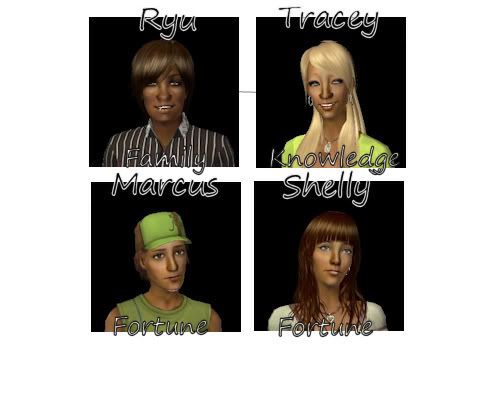 Ryu and Tracey Yu have both come a long way.  Ryu's days are quickly coming to an end and he only hopes that Tracey will be able to manage once he's gone.  Marcus and Shelly, meanwhile, are finding their own bits of trouble to get in.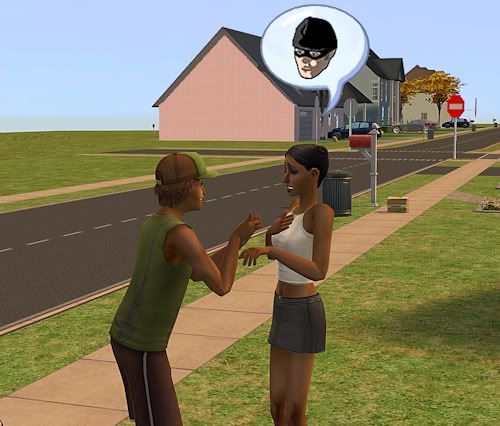 Marcus was sick of being trapped in his sister's unnecessary web of intrigue.  He decided it was time to branch out and find his own sort of fun.  He met Valerie at school and they seemed to hit it off so well that she even got off the bus with him.  While Marcus hadn't yet perfected his skills with women–thus frightening poor Valerie with tales of cops and robbers–he and Valerie had enough in common that they went on a date that ended dreamily.
Shelly, meanwhile, decided to put her frustrations into cooking.  Mostly, it was prove that she still had something on Maggie O`Hanlon.  Shelly sure was glad she was off to University, because Maggie was really stealing her thunder at school.  To think, a freshman, of all things!  To say that Shelly was appalled was an understatement.
Ryu and Tracey enjoyed quiet time together, ignoring their children's teenage plights and focusing on their last moments.  It was no secret that Ryu was quite a bit older than Tracey and so he could feel his time coming to an end.  He didn't outright say anything, but the way he acted was enough of a hint.  They were both intent on enjoying every moment they could.
Unfortunately, such a blind focus left them ignorant of what mischief their kids were up to…
Marcus and Valerie got along so well that they decided that perhaps it was time to see what television and movies were talking about when it came to behind-the-doors action.  It wasn't quite what either of them expected, unfortunately, and was certainly nothing like the movies!  After it was all said and done they both felt kind of disappointed and confused.
Of course, Shelly knew what her brother had been up to and she certainly wasn't impressed.  He had taken to lecturing her on her devious plot to wrest Timothy O`Hanlon from Isolde Anderson.
"Don't even get all moralistic on me," Shelly snapped, knocking over one of his pieces with her rook.  "I'm not the one trying to get myself stuck with a teen pregnancy!"
Marcus was mortified, "don't be so loud!  Our parents are in the kitchen."  He lowered his voice to a whisper, "It was a mistake, okay?  Things happen."
"Sure they do," she sniffed, taking his piece.  "Don't bother me again about it or I'll tell them."
When Shelly wasn't tormenting her brother or trying to get Cole to take action, she was blogging about her woes on the internet.  She was beginning to think that it was never going to happen.  She'd be leaving for University soon, as the school year was nearly over, and as such, leaving Timothy behind.  They were all a year behind her.  It was a sad loss and not one she was happy taking, but what more could she do?  That darn freak show had him hook, line, and sinker…
Marcus, meanwhile, was on damage control.  Things with Valerie just weren't the same.  They could barely speak to one another now, everything was awkward and confusing.  He was heading to University, too.  They decided to end it.  Valerie was sad to see it end, but Marcus just didn't want the guilt anymore.  He just wanted to leave it all behind and start college with a fresh, clean slate.  Silly teenage hormones…
Shelly seemed to have the same idea.  She called Cole over and told him that the plan was done.  He tried to hide his disappointment, but he had trouble hiding his sadness.
"What's wrong with you?  You looked like someone just kicked your puppy," Shelly laughed, eying him.  "You're not the only one who lost something here."
"Yeah, okay," Cole relented, not really paying attention.  "I guess I'll see you next year, then?"
"Maybe.  If you can even get in," she offered, turning on her heel and heading back inside.  She really didn't think it had meant that much.  It had all been a ruse, anyway.  Her focus was Timothy, she really hadn't given Cole much notice.
Just as the twins were ready to head off to Boreal Summit University, Ryu's time ran out.  He died peacefully and happily in his home, though the same can't be said for those he left behind.  Poor Tracey is all alone in the house now.
——————–
Note from Mao: Looks like Alyssa gets the final word!  She outlived Ryu, lol.  Poor dude, I didn't realize his time was up.  I can't believe so much time has passed!  Also, sorry if the shots are 'weird'.  I'm still trying to get used to my new 22″ widescreen monitor.  It's insane.
Anyway, onto more interesting things.  Did you know teens could woohoo in ACR without any hacks/etc?  I sure as heck didn't!  Imagine my complete horror and surprise when Marcus phoned his new girlfriend Valerie up for a booty call.  WTF???  I let it go through just to see what would happen.  I kept thinking it was a bug or something and they wouldn't actually woohoo.  Uh, yeah.  They did.  You can see it via my lovely madden-esque screenshots…

So, uh, yeah…keep an eye on your teens.  Sorry, but I do NOT like teen woohoo.  I will have to find a way to prevent this in the future, lol.  Ewwwww.