Sun-Tzu and Eileen Yu are happily married and now have two sons, Tsung and Shang. Sun-Tzu's time is running short–will he be around to see the boys grow up?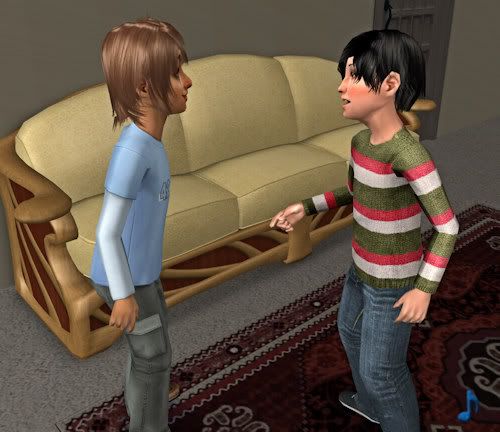 Tsung was younger than most the kids in the neighborhood, so it was unusually difficult to find friends. Fortunately, Gordon Saunders had just recently joined his class. While Tsung found the other Saunders twins to be a little… off-putting, Gordon was different. Tsung learned that technically, Gordon was their uncle and his mother was Janine.
This certainly explained why Gordon was a bit more laid back and observant. Tsung was sure he had just found his new best friend.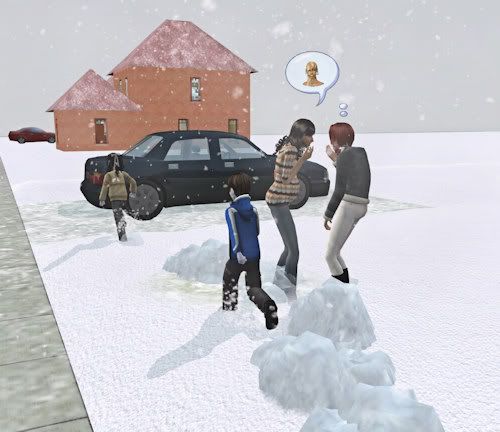 Florence and Eileen had grown very close over the years. Florence often visited and sometimes, she would bring the twins along with her. While they ran off their stored up energy, Florence and Eileen chatted about the recent death that had happened next door.
It was quite mysterious, regardless as to what the cops said. With that many people in the house, how could it have gone unnoticed until morning? Still, they couldn't say much with the kids milling around and it was rather cold, so they went inside. Shaniqua would be joining them for dinner once she got off work.
While they waited, Tsung was introduced to Nathaniel and Lilith Anderson. They were a little bit older, but he got along quite well with Nathaniel. Lilith, however, well…
"Aliens are smarter. We're a superior race." Lilith said proudly.
Tsung made a face, "but you're only half alien."
"Ignore her," Nathaniel sighed. "She thinks she knows everything."
"Because I do." Lilith countered, crossing her small arms over her chest.
Tsung shrugged, "no you don't. If you're such an alien, why aren't your ears pointed like Nathaniel's? Wouldn't that make you inferior to him?"
Lilith was shocked. Tsung was considerably younger, yet he used big words and spoke a little too articulately for a kid his age. She had met her match, too be sure. A rivalry was formed on this day.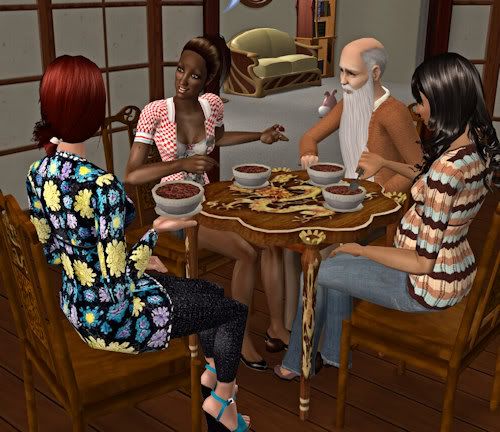 Meanwhile, the adults had dinner. Eileen paid close attention to Shaniqua. Florence had been telling her about the recent issues, but Eileen couldn't see any sadness or anything in Shaniqua. She was happy, bubbly, and talkative. She responded well to questions and participated in the conversations.
When Eileen looked at Florence, she could see her friend was equally as shocked. Perhaps the young woman had an epiphany? It was hard to tell with someone like Shaniqua. Eileen just hoped it didn't have anything to do with Jun.
Shang's birthday came not long after. He took mostly after Eileen, except when it came to being playful. While his parents pelted each other with pillows, Shang cleaned up the dishes left behind from dinner. He was a quiet kid, more happy to sit and watch than participate. It was a little disturbing, but Sun-Tzu and Eileen decided it was just his way.
He wasn't quiet when he wanted something, though, that was for certain.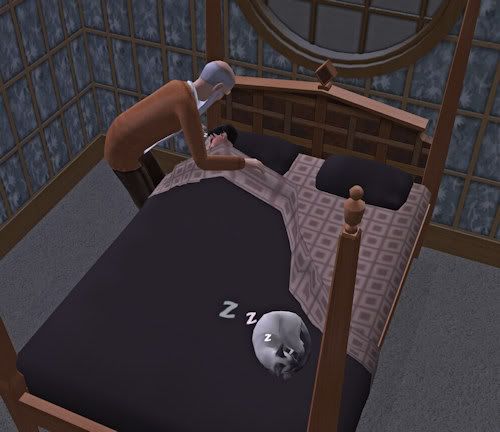 While Sun-Tzu made no mention of it, he could feel his time on this world was almost at an end. He tucked in Shang and glanced over at Mr. Miyagi sleeping peacefully. This had once been Risa and Roger's bed–they'd been gone a long time now, it seemed.
He was sad that he wouldn't get to see the boys grow up, but his life had been a good one. He felt fulfilled and ready.
Eileen wasn't a young thing, either. Her big birthday was fast-approaching, something she didn't enjoy thinking about. Sun-Tzu worried about her taking care of the boys by herself. Shang was still young and Tsung had a few more years before he'd be a helpful teenager. They were secure financially, so that was hardly a worry.
Of course, he said nothing of this to Eileen. It would only worry her and make her sad and she had enough worry with her daughter.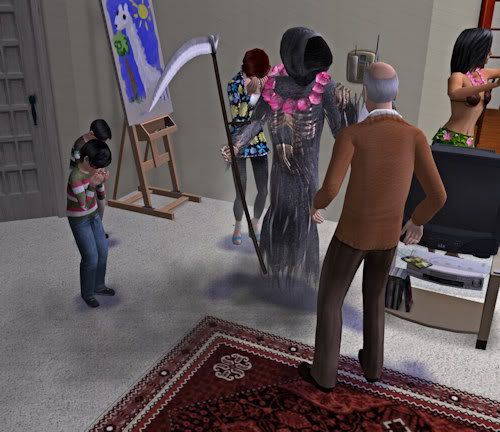 The Grim Reaper waits for no one and he came calling. Eileen, Tsung, and Shang were beside themselves with sorrow. Even Mr. Miyagi yowled loudly. Sun-Tzu passed peacefully, with a serene smile on his face. Dying wasn't so bad if you had a good life.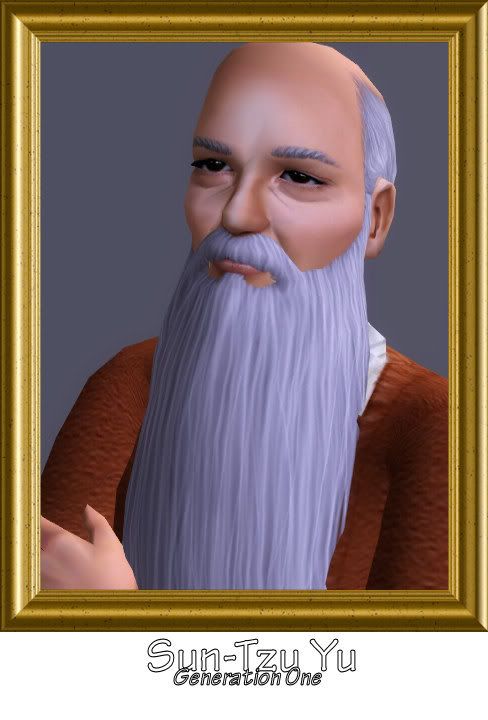 Sun-Tzu Yu's tombstone now resides in the Boreal Springs Cemetery, across the lot from his dearly departed brother and sister. He left boo cu bucks behind from the boys and Eileen–turns out he wasn't lying when he said he was just 'humble'.
——-
Note from Mao: I'll miss you, Sun-Tzu! But you gave me a platinum tombstone, so I'm pretty happy about that. The third death and the last of the elders. Now all my gen 1 adults are set to become elders (in round eight)… whew. Has it been that long already? A month? Dang.